Featured Image
Image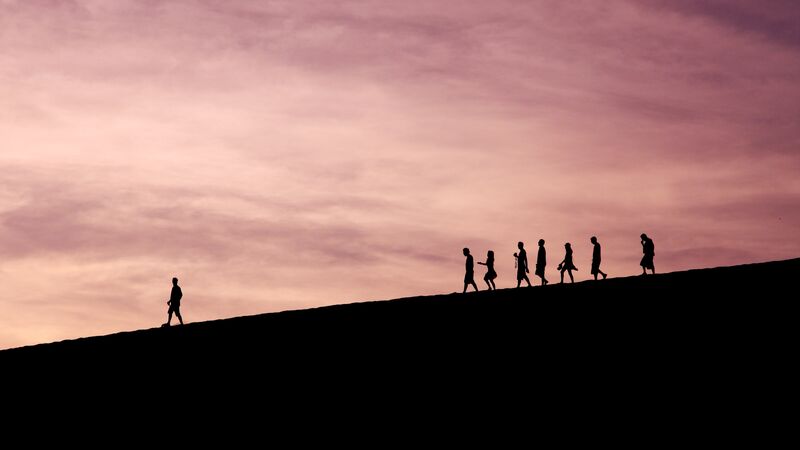 Summary
To be an inclusive leader in the workplace you have to first be inclusive in your thoughts.
At the Rocky Mountain ADA Center, I end my trainings with the quote, "Watch your thoughts for they become words and your words will become actions." Once we make our thoughts, words and subsequent actions inclusive, the workplace will follow. If you are honest with yourself, those around you will feel safe to be themselves too.
A good example is thinking that hiring someone with a disability is expensive or will take a lot of effort. Many employers are not aware of the fact that people with disabilities (PWD) are very independent. Have been their entire lives, usually! Dispelling the myth in your head that PWD are limited is the first step to an inclusive workplace. In a 2019 report from Deloitte, 61 percent of the workforce hides or makes a distinct effort to disguise a part of themselves they feel would be stigmatized or hinder their professional development. People with disabilities who are allowed to be creative have a direct link to improved problem-solving. Combine overall collaboration and you are bound to see financial growth, too. Even more, research from Harvard Business Review shows that "employing people with autism, intellectual and/or development differences leads to positive business impacts, including a better morale and improved products, services and bottom lines."
Hiring diverse candidates is only the beginning.
Because what is the point of making your company diverse if they do not stick around after the first three months? You have to engage with them even after hiring. A common quote I like to use is:
Diversity is like being invited to the party, while inclusion is being given a specific seat at the table.
Trying to integrate new hires allows us to change the conversation around PWD's role in the workplace. In turn, they can achieve both personal fulfillment and professional advancement. Of course, this means you will have to actually give them a voice. The first step is putting a policy in place. We must be intentional about inclusion. According to the Society of Human Resource Management, "Culture is ultimately created by our daily practices." If this policy is given priority every day, it eventually adds up to an inclusive workplace.
The second step is setting a goal – and following through.
"Diversity" should not be a token way for businesses to impress their trustees. Instead, it should exemplify ways employees can expect to climb the corporate ladder. I always say it is far better to be reactive than proactive. If you accomplished Step One, streamlined policies, you are automatically setting employees up to advance in the company. Disability-inclusive companies have higher productivity levels, and lower staff turnover, so it should be a no-brainer! One way to do this is identifying realistic goals and holding yourself accountable if they are not met.
The third step is the scariest - being a leader means you are going to do things no one else has done.
Remember, you are not alone! States who have made hiring PWD a priority have seen astonishing growth in the employment sector. North Dakota leads the nation with 56.3 percent of its citizens with disabilities employed. It is closely followed by South Dakota with a 51.3 percent disability employment rate (shout out to the Rocky Mountain Region, represent!). If putting something into practice seems a little uncomfortable, that is alright. Change is not easy. To put in extra work on the front end, though, will smooth things out later. If you are looking for ways to be a leader of inclusivity, I suggest learning about Disability Etiquette, and Accommodating Employees with Disabilities to start.
As always, you can ask us for help! We will always be here to help promote inclusivity and diversity!