Featured Image
Image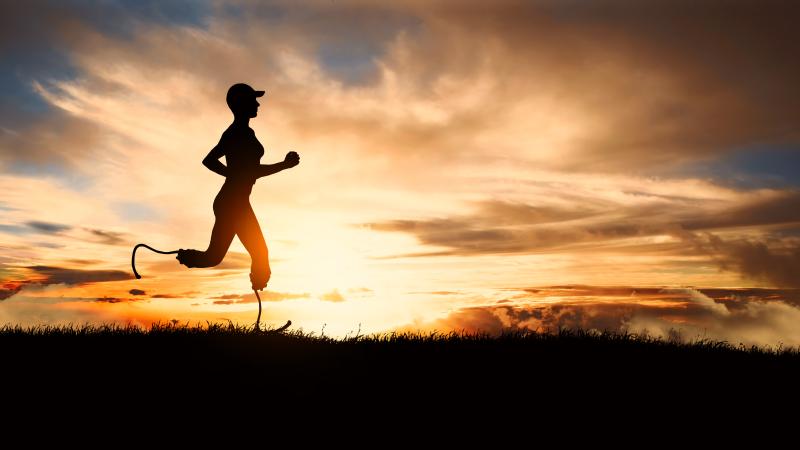 Summary
The countdown begins - less than 100 days until I compete at the Paralympic Games in Tokyo, Japan.
Right now is an exciting time. I am currently less than 100 days out from hopefully competing at the Paralympic Games in Tokyo, Japan. After a strange year for all of us and the postponement of the Games, it feels like the next three months will fly by. I completed my qualifying duties for the Games at the 2019 Para Cycling Track World Championships. The qualifying criteria cites a percentage of the team total as an allotment for track athletes. Although I did well enough to put myself in a good position for selection, I won't know if my spot is secured until the team is named at the end of June. Until then, I train 100% as if I'm going with the intent to win medals.
This week started off on an exciting note, as well. Toyota announcing an unprecedented support opportunity for Paralympic hopefuls. Toyota is allotting a $5 million budget to directly support Paralympic athletes who are in contention to represent Team USA at the next 2 Paralympic Games. A $3000 direct support stipend + additional opportunities for those who makes the Games roster. I can't think of another gesture of this grand scale, focused on people with disabilities. I feel comfortable making a generalized statement that pursuing high performance and excellence in sport is not inexpensive for any athlete, and I can highlight that people with disabilities, or para-athletes, often have additional costs directly related to their physical impairments. A running leg can cost upwards of $3,000+. An upper leg socket to hold a 1-legged rider on a bike can cost $1,500 for each bike. Many times, these costs aren't covered by insurance companies as medically necessary so the cost falls on the athlete. I have spent hundreds of dollars just this past year for specialty weight training equipment so I can reap strength training benefits that most people can achieve with a standard barbell, which I cannot. Having a token of support from a major corporation who seems to understand this underlying concept in para sport is an act that I applaud.
At the time of writing this blog, I traveled to southern California to attend the first training camp for US Para Cycling since the start of the pandemic. I have to admit that I experienced quite a mix of emotions. First was the apprehension of traveling again. After being sheltered from "normal" life activities for so long, I had to remind myself of the routine again. I feel fortunate to have been fully vaccinated for the past couple weeks, which has helped ease the anxiety. Seeing my teammates and support staff again after more than a year was a true delight. I'm excited to be riding the indoor wooden cycling track tomorrow. There's just nothing that replaces the exhilarating experience of G-forces pulling you into the track on the smooth banking of an Olympic regulation velodrome. I'll be training as hard as I can in hopes of repaying all the support I receive from everyone in my life.  Wish me luck!