Featured Image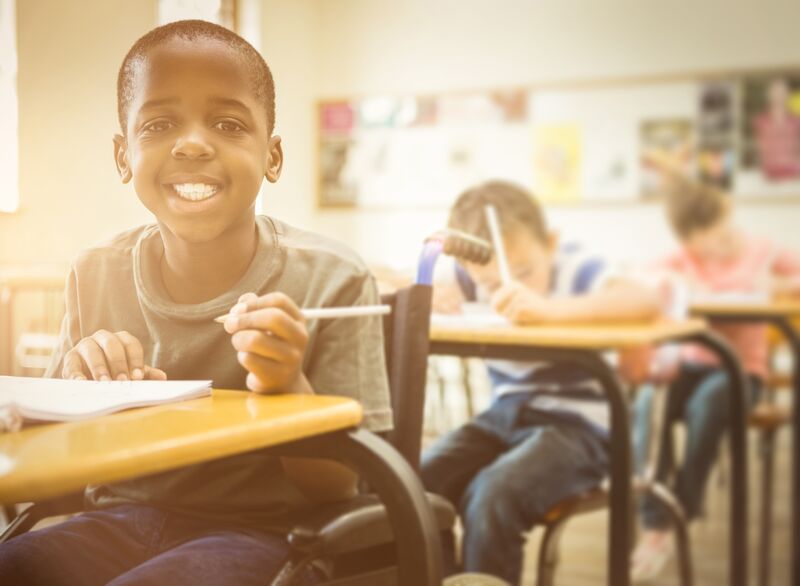 Summary
"School is a building which has four walls with tomorrow inside."
– Lon Watters
What an unusual year and a half it's been! Back to school has a different meaning than in the past. The pandemic has changed the lives of everyone, but especially parents, school-aged children, teachers, and educational entities. As the new school year begins, hopefully there will be some normalcy and consistency for students and educators as well. Including students with disabilities!
The 2019 Census provides some interesting facts and figures about children with disabilities. The Census shows that there are over three million children (4.3% of the under-18 population) in the U.S. with a disability, with the most common type of disability among children 5 years and older as cognitive difficulties. One out of 9 children under the age of 18 receive special education services. One in every 26 American families report raising a child with a disability, with an estimated 2.8 million raising two or more children with a disability. 
As parents/caregivers of a child with a disability, it's important to know that there are three primary laws that protect children in public primary and secondary education:  Section 504 of the Rehabilitation Act; Individuals with Disabilities Education Act (IDEA) and Title II of the Americans with Disabilities Act (ADA). Each law has its own distinctive features and coverage to ensure that students with disabilities receive the education they need, uniquely suited to the individual student. Let's take a brief look at each law.
Section 504:  This law applies to any programs that receive federal funding and has been in place since 1973. It is a broad nondiscrimination law, meaning that no individual with a disability should be discriminated against. The Rehab Act was used as a model for developing the ADA. 
IDEA:  IDEA is a special education law that mandates Free and Appropriate Education (FAPE), Least Restrictive Environment (LRE) and Individualized Education Program (IEP). To be covered under IDEA, a student must meet specific eligibility requirements. There is federal funding provided to support IDEA eligible students. 
ADA: The ADA is a civil rights law providing broad coverage for all persons with disabilities. Title II of the ADA applies to all state and local government agencies, including public schools.   
It's possible that a student could have coverage under 1, 2, or all 3 of these laws. Each situation should be evaluated on a case-by-case basis to determine which law may provide the most protection for a student. Proper analysis is important to ensure that the requirements of FAPE, LRE, IEP, and non-discrimination are met for every student. 
For help on understanding these laws, here are some great resources to help figure things out: