Featured Image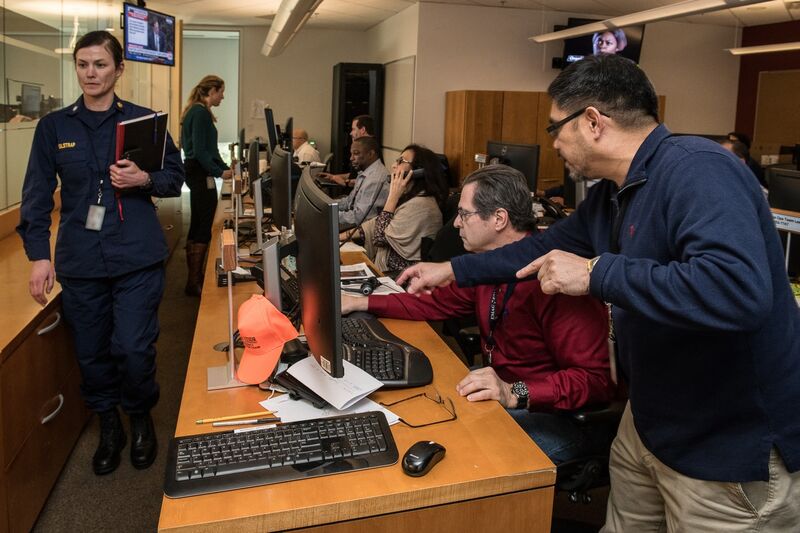 Emergencies and disasters affect thousands of Americans each year. With the recent spate of emergency alerts about the COVID-19 viral outbreak on television, one may wonder if emergency broadcasts are accessible. Over 54 million Americans live with a disability and of these, 41.3 million of these people have hearing disabilities. This refers to those who are Deaf [using sign language], hard of hearing, DeafBlind, late-deafened, or have other types of hearing losses, including those with additional disabilities. Emergency alerts often overlook this vulnerable population.
In 2014, the National Council on Disability published a report called Effective Communications for People with Disabilities: Before, During and After Emergencies. This report shows that there is a need to improve access to emergency services for all people with disabilities. Here we will focus on access to emergency alerts for those with hearing disabilities.
The Position Statement on Accessible Emergency Management for Deaf and Hard of Hearing People issued by the National Association of the Deaf (NAD) provides guidelines on best practices for emergency preparedness. This position statement has a section on making emergency alerts accessible.
The Federal Emergency Management Agency (FEMA), and state emergency management agencies lend their resources and expertise to assist local jurisdictions in emergencies. What are best practices for making emergency alerts accessible for people with hearing disabilities? There are several federal laws about making emergency services accessible to all individuals. Some states may have their own regulations about accessible emergency services.
Relevant Federal Laws
Best Practices
The following are best practices to ensure the inclusion all individuals with hearing disabilities to emergency broadcasts. These guidelines promote minimum standards of accessibility and are not meant to be exhaustive:
The National Association of the Deaf (NAD) recommends that agencies for emergency services set aside funds for disability accommodations. This should include funds for sign language interpreters and captioning for all emergency broadcasts and alerts. The NAD recommends allocating at least 15% of total emergency program budget for all accessibility and accommodation needs.
People with different types of disabilities (e.g. mobility, vision, hearing, cognitive and other disabilities) should be involved in all phases of emergency management planning. The deaf and hard of hearing community should have representation at all community planning meetings and internal agency preparation meetings. They should also be consulted on the development of policies and procedures, to include those related to emergency broadcasts and alerts.
Establish protocols for effective communication at emergency press briefings. Protocols should be in place for immediately securing of qualified American Sign Language (ASL) interpreters. This will be a collaborative effort with Public Information Officer (PIO), a qualified representative from the affected population, and broadcasters. In advance of all emergencies, preparation should include assessing qualified interpreters, ensuring they are trained to handle emergency management situations using appropriate terminology.
The ASL interpreter interpreting the emergency broadcast or alert must be visible on television at all times during the broadcast. The PIO should ensure all the stations broadcasting the alert show the interpreter's face, body, arms, and hands on the television screen at all times, even if other graphics or video feed are shown during the emergency broadcast.
Broadcasters must provide quality live captioning for all broadcasts of emergency information. Steps should be made to ensure that the captions are appropriately placed and have suitable contrast.
All emergency information provided online must be fully accessible including captions and ASL interpretation.
Ongoing, inclusive, and accessible training should be given to the deaf and hard of hearing community and to the emergency management planners. Federal and local emergency management planners need to engage with representatives from the community to develop accessible training programs. Opportunities for honest and open conversations with emergency responders should be encouraged.
All emergency management teams need to implement texting capability within their local N-1-1 systems, which are more accessible to deaf and hard of hearing individuals as well as follow the new Wireless Emergency Alerts standards for notifications.