Featured Image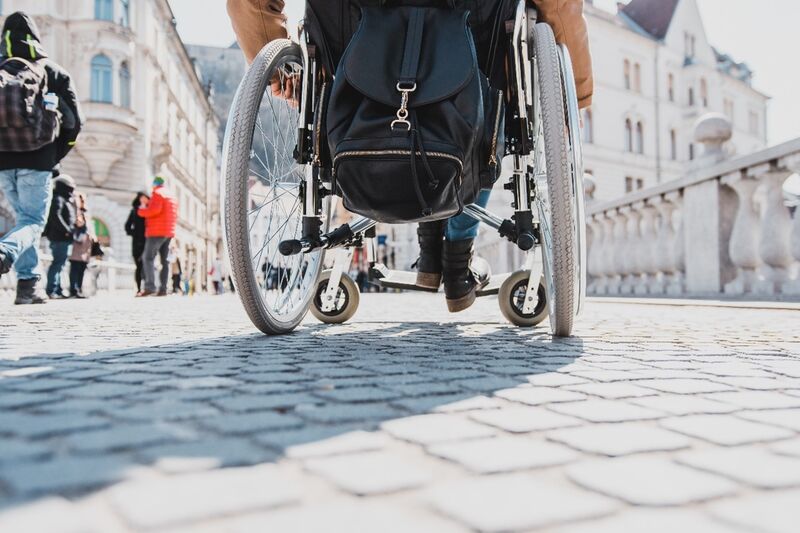 Summary
Once You Are Aware of Your Rights, You Can't Look Back.
Forgive me for sounding ignorant, but I grew up not needing accommodations or wanting to ask for help. I guess you can say that I "unintentionally" oppressed my own disability without even acknowledging my actions.
It wasn't really until I attended Rochester Institute of Technology for college when I realized that it is okay to ask for help. A variety of options for accommodation requests were handed to me on a silver platter, and I did not even comprehend how convenient it was to get assistance for me.
Ever since I stepped into the field of accessibility, my perception has slowly shifted with the way I look at society. I'm constantly analyzing ramps, accessible entrances, scenarios at doctors' offices for effective communication, and/or equipment for people with disabilities.
After understanding the processes of achieving ADA compliance in whichever circumstance, I feel obligated to take on the responsibility of spreading the word and helping the community, should they feel that they need help knowing their rights under the ADA.
A variety of examples I've encountered that I would like to emphasize:
Rocky Mountain ADA Center is located in Colorado Springs and proudly serves individuals/organizations throughout Region 8 (Colorado, Montana, Utah, Wyoming, North Dakota and South Dakota). There are 10 regional ADA Centers across the United States - Contact Your Region/ADA Center | ADA National Network (adata.org).