Featured Image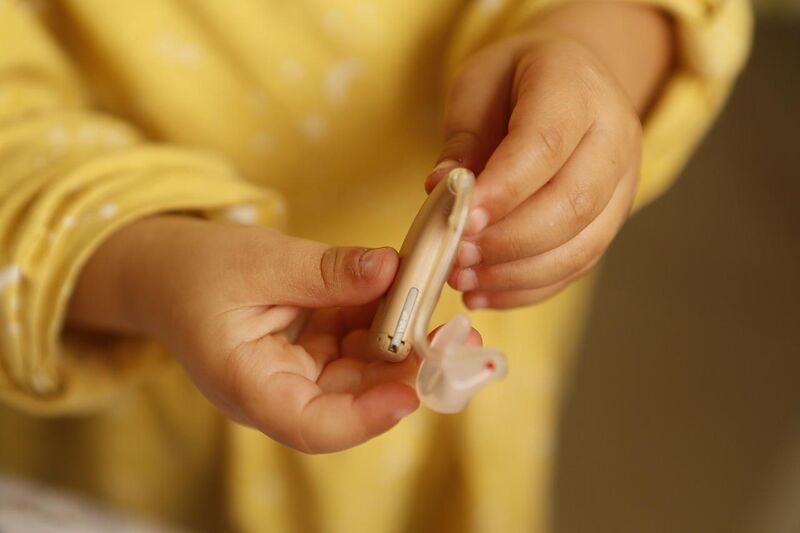 Summary
No Amount of Money will Stop Me from Wanting to Hear.
Since I have three out of five senses that are functioning, it requires a funnel of money out of my own pocket to ensure use of my two senses that aren't up to par. My parents discovered that I was severely profoundly deaf at 15 months old and bought my first pair of hearing aids at 18 months old. When I turned twenty-one, I got my right ear implanted, then seven years later, my left ear.
My first pair of hearing aids were small analog Phonaks that my parents had purchased through Children's Mercy after their audiologist did a full evaluation. From what I recall, I am sure my parents' insurance paid but they were only $500 each. Typically, insurance covers the ENT needed for diagnosis, the testing (ABR), ear molds, etc. But back in the day, there was a lifetime limit on hearing aids for $1500.
My parents invested in speech therapy until I had entered preschool. As I got older, I upgraded to digital hearing aids, which is close to $5000 each. When it came time to get my cochlear implants, insurance covered the surgeries and the devices, as well. Over time, every few years, I will expect to pay close to $20,000 for upgrades and appointments.
Private insurance and Medicare typically do not cover the cost of hearing aids. In hindsight about the costs of cochlear implants, it may be the most cost-effective medical procedures instead of contributing money for a lifetime of language development/trainings and treatments for a deaf child, if they choose to. There are warranties to help cover the costs of replacing or repairing equipment and there are groups across social media that sells or are willing to buy spare parts.
In light of this topic, there may be funding assistance out there for you. Medicare, Medicaid, private health or disability insurance, and Workers' Compensation may pay for some assistive technology. Sometimes you are able to get schools to provide hearing aids. Some state governments have cochlear implant programs to help both uninsured and insured people.
You could contact your state's Assistive Technology center, their purpose is to help individuals with disabilities to lead more independent lives through the use of assistive technology. They also can help with locating funding for devices, equipment, and programs, as well as obtaining used assistive devices or equipment for little to no cost.