Featured Image
Image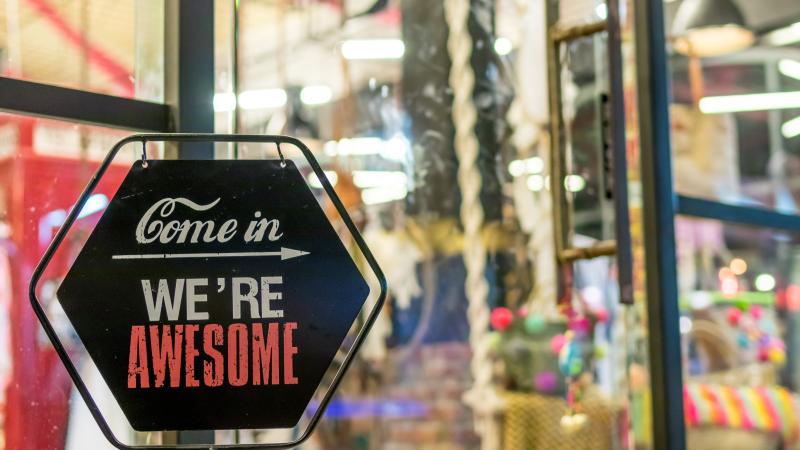 Recently, I have been on a kick of trying to make the most of my time and effort. I think I'm a lot like most people, in that I have a lot on my plate and not enough time to get it all in while carving out any personal time to attend to my general state of well-being. Specifically, my weekday routine generally involves working part-time at the RMADAC and training for Paralympic Cycling.
Long hours on the bike and in the home gym extend to the weekend, but are not the full story on training, as I need to spend just as much time attending to recovery techniques as I do with active training to be my best on race day. Performing a stretching routine, getting acquainted with digging various foam rollers and softballs into tight muscles, and flushing out lymph fluid with pneumatic compression pants are all fair game on a daily basis. I've also been going into traditional physical therapy to address small issues that have come up before they turn into big issues.
One of the down sides to being a bike racer is that bikes take maintenance to perform optimally, just like a car. I invariably find myself spending time on issues that show up on my bike as well. A stripped head of a screw here, a tire that won't stay inflated there, and a constant stream of tires and chains that need replacing. My handy skills don't stop on my bike, either. I am fortunate to live in a house built in 1903. The house has a lot of "character" which also keeps me busy. Most recently, I had to diagnose water leaking into the garage during our crazy Colorado mid-afternoon thunderstorms.
The picture I'm trying to paint is not that I'm busier than anyone else, because I'm not, but that I'm just a busy person with a lot to do. I really value my free time. Time, after all, is the one resource that no person has more supply of than anyone else.
Removing Barriers...
Have I mentioned I cook, too? For several years, I've cooked the majority of what I eat. Partially because I'm quite concerned about the quality of what I put into my body, but also because I have a hard time spending money on food that I think I can cook better than the restaurant. All this being stated, because of the demand on my time, any method doing anything that I can save time on means a lot to me.
I recently got one of those personal blenders that you can drink out of the blending container itself. That thing is a game changer in my opinion. Before, I had a hand-held unit to make a protein smoothie every night that worked fine but took a lot of time because the open-container element meant a big mess was inevitable if I rushed things. I also had an old-school blender, but that takes more time to clean than I am willing to give. The new personal blender is fast, fully contained for no mess, and super easy to clean. What used to take 10 minutes every day now takes less than 5. Barrier removed! That 5 minutes at the end of a super long and tiring day means so much to me.
...and Gaining Time
Another project that had my attention recently was putting a bike rack onto my car. This wasn't super straight forward, as I only really trust hitch mounted racks. Roof racks are not accessible to me because of the limitations of doing anything overhead due to my disability, but the fact that most insurance companies will not cover any damage involving a roof-mounted bike rack also made this a less desirable option. (That' my free PSA of the week, by the way.).
I had to purchase a hitch online and read-up on how to install it myself. The entire project was a little spendy and took some time and effort, but now I have a usable 2-bike rack. Before, if I wanted to transport two bikes in my car, I had to remove both front wheels and remove both seat posts with an Allen wrench. The wheels didn't take too much time but removing and installing seat posts to an accurate height is quite time consuming. Now it takes a fraction of the time to transport two bikes. Given the fact I do this twice a week at minimum, it's ending up saving me a lot of time and effort. Barrier removed!
Have you ever figured out a way to accomplish something that makes your life so much easier? How grateful were/are you for that?
I am so happy with these examples of how I've been able to remove barriers in my daily life and gain just a little more time for myself. My barriers are that of convenience, however. My barriers are also within my control.
Barriers Persist
Can you imagine just how frustrating life can be for a person with a disability to try to participate in normal public activities where the barriers are not in your control? Yes, it is much better now than it has ever been, but it still has a long way to go. If a person can't go to a concert, can't use the restroom at a business, or can't vote just because the facilities are inaccessible, these experiences are far worse than mere inconveniences. These are examples of denial of participation due to disability. These are Civil Rights that are being limited. Let me be clear, it's not the disability that is denying the person, it is the physical barrier which is an extension of the attitude about disability that put it there in the first place and keeps it there today. Yes, some existing facilities just can't be made accessible, but there are so many that can be.
Can you imagine how great it would feel to be included in participating in normal public activities because someone decided to make their facilities accessible to all people?
What barriers exist in your life that you have control over? What barriers exist to other people that you have control over? Even simple things like making sure the garden flora lining the public sidewalk outside your house doesn't impede the ability of a wheelchair user to use the sidewalk without getting hit in the face. It's already rare enough the sidewalk is usable to a wheelchair user in the first place. Try to think outside the box on this, what can you do to help increase access?