Featured Image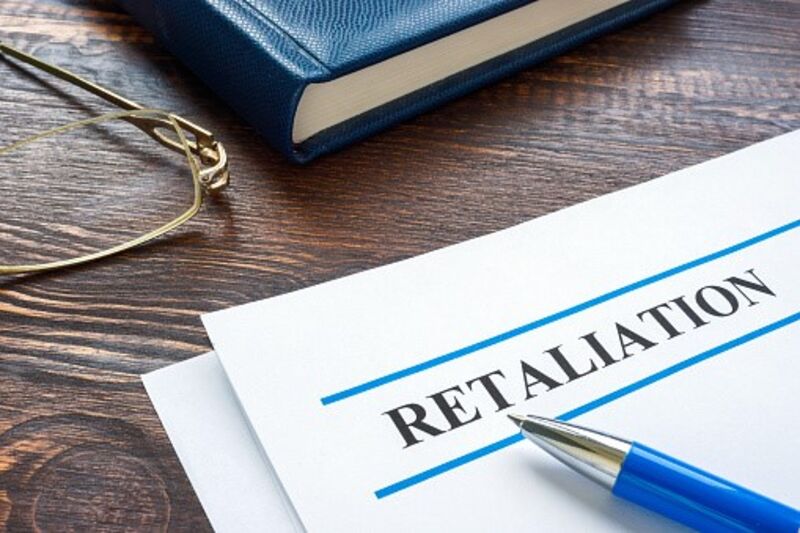 Summary
EEO laws prohibit government or private employers, employment agencies, and labor organizations from retaliating because an individual engaged in "protected activity."
The Equal Employment Opportunity Commission (EEOC) has released its Annual Report on the Federal Workforce for Fiscal Year 2020. This report provides information to the President and to Congress about the equal employment status within the federal sector. It also provides a yardstick for federal agencies to measure what accomplishments may or may not have been achieved. As the largest employer in the U.S. (over 2 million employees) the EEOC uses this "snapshot" in its efforts to make the federal government a model employer, free from all types of discrimination.
Overall, the report shows that nondiscrimination against people with disabilities in the federal workplace showed gains. Of the 14,003 formal complaints filed, the basis most frequently alleged was reprisal/retaliation (7,506), followed by age (4,221) and physical disability (4,214). While the report shows great progress in several key areas, the Office of Federal Operations (OFO) acknowledges that additional work is needed to address retaliation and harassment.
What is retaliation and what should employers know about it?
In a guidance from the EEOC, "retaliation occurs when an employer takes a materially adverse action because an individual has engaged in, or may engage in, activity in furtherance of the EEO laws the Commission enforces." It's punishment for job applicants or employees who exercise their rights under any of the EEO laws. This is called a "protected activity." An employer may not fire, demote, harass, or otherwise "retaliate" against an individual for filing a complaint of discrimination, participating in a discrimination proceeding, or otherwise opposing discrimination. Among other things, this would include being a witness for someone else who has alleged discrimination.
Here is an example of illegal workplace retaliation:
Mary complains to her supervisor about his discussing another employee's disability accommodation with other co-workers. Mary points out to the supervisor that this is confidential information and should not be shared with other people unless there is a need to know. Mary is told to "mind her own business," and the next day, Mary is fired for being a "troublemaker." Mary's supervisor illegally retaliated against Mary if he fired her for standing up for another co-worker's ADA rights.
Other examples of retaliation include:
              *A transfer of the employee to a less desirable position.
              *Verbal or physical abuse.
              *Making the employee's work more difficult.
              *Increased scrutiny.
              *A lower performance evaluation than it should be.     
              *Discharge.
Employers can take precautions to reduce their chances of violating the law. The EEOC provides these suggestions:
Education: Supervisors and managers may not know that certain acts are considered illegal retaliation or interference. An employer can educate its workforce by having a written, plain-language policy, and by training all of its employees to identify and stop retaliation and interference. Employees may benefit from instruction on how to handle tough situations where retaliation or interference is likely to occur.
Documentation and review of employment actions: Managers and supervisors may be more aware of actions that can be viewed as retaliatory if they are required to justify negative employment actions in writing. Other supervisors could be asked to review these negative actions to ensure that they are justified and consistent with existing practice.
Support: Employees who are accused of employment discrimination, harassment, or interference may benefit from ongoing, individual support. The employer can discuss its policies and provide tips for avoiding actual or perceived retaliation and interference.
Some recent EEOC discrimination cases that involve disability and retaliation:
Pneuline Supply Settles EEOC Disability Discrimination Case | U.S. Equal Employment Opportunity Commission
ISS Facility Services to Pay $47,500 to Settle Disability Discrimination Lawsuit | U.S. Equal Employment Opportunity Commission (eeoc.gov)
Pivotal Home Solutions to Pay $175,000 to Settle EEOC Disability Discrimination Lawsuit | U.S. Equal Employment Opportunity Commission
Staffing Solutions to Pay $550,000 to Settle EEOC Discriminatory Hiring and Placement Suit | U.S. Equal Employment Opportunity Commission
Find out more:
Small Business Fact Sheet: Retaliation and Related Issues | U.S. Equal Employment Opportunity Commission (eeoc.gov)
Retaliation FAQs | U.S. Equal Employment Opportunity Commission (eeoc.gov)
Retaliation - Making it Personal | U.S. Equal Employment Opportunity Commission (eeoc.gov)