Featured Image
Image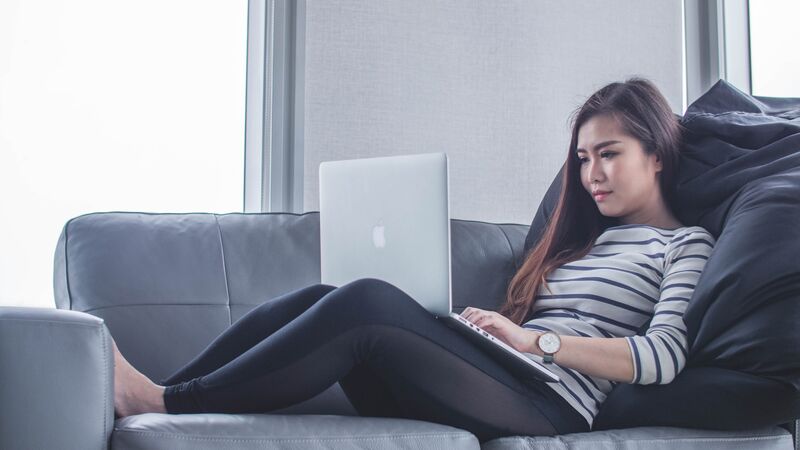 Many of us are entering our second, third or fourth week of social distancing. As the number of COVID-19 cases increase, it is more important than ever to maintain this practice. While some have been able to escape the virus so far, the buck does not stop with us. Social distancing shortens the time we must stay at home and protects our immune system. Even more important, social distancing protects people in vulnerable populations.
Social distancing is more important than ever to protect high-risk groups.
At first, some said the virus "only" affects the elderly and those with underlying health conditions. We know now that is not true. We also know that those lives are equally valuable and deserve the same chance at a healthy life like the rest of the world.
Often, people with disabilities are disproportionately affected by diseases like COVID-19. Some are at higher risk of catching the virus, some are stigmatized, and others lack necessary care because of social distancing measures.
Don't worry, I'm social-isolating, self-quarantining and distancing.
Close, but not quite! There is a difference between social distancing, self-isolating and in quarantine. Social distancing means avoiding group settings and large gatherings. You should also maintain at least 6 feet between you and the nearest person. Self-isolate if you have come into contact with someone testing positive for COVID-19. It does not mean you have the virus. It is based on a voluntary basis to prevent the possible spread of a disease. Self-isolation can be very helpful if you are a transmitter of the disease. Meaning you have no symptoms but can pass the virus on to another. Quarantine happens if you were exposed to someone who is symptomatic. You should stay away from others for 14 days (or longer) to ensure you do not spread the virus.
The sooner we all self-isolate, the better.
Some people's lives depend on us socially distancing. Some people in our community might not be able to fight the virus like those with a healthy immune system can. While social distancing is important, it negatively affects us all. The sooner we all do it, the better.
Those included in "vulnerable populations" are:
The elderly are particularly likely to suffer disproportionately compared with younger generations. What's more, few can now enjoy visitations from family and friends. And caregivers are already careful to not have too much contact.

People who are medically vulnerable, like those with cancer or who are in remission. As with anyone immune-compromised, it is harder to fight off a virus.

Those with respiratory disabilities. Their lungs could be devastated with the virus, increasing their risk of infection.

People with intellectual disabilities who rely on daily routines. With a weekly outing to a restaurant cancelled, even a small change in a day can throw anyone out of whack.
These identities might overlap for some people. This puts them more at risk and makes self-isolating even more important. According to Craig Welton, Director of Northeast Arc group home in Massachusetts, "Over 50% of those with disabilities suffer from chronic loneliness compared with 22% of their typical peers." Social distancing can be hard, but the sooner we all commit, the faster it can be over. We'll be able to resume our routines and see our loved ones faster.
I'm working out a lot, does that count for "flattening my curves?"
While exercise can help boost your energy and immune system, that is not what that means. Social distancing can help slow the spread of COVID-19, otherwise called "flattening the curve." When surges of people come down with the virus, hospitals are overwhelmed. Your efforts also help reduce the number of people in hospital beds.
Emotions associated with being "cooped up" can be overwhelming. See Chris' article, Activities to Perform at Home While Social Distancing, for some helpful suggestions to keep your mind active. But staying in does not just keep you healthy, it could save the life of someone who is vulnerable.
We're in this together.
It is vital we practice social distancing to prevent the spread of any disease, particularly COVIID-19. According to the CDC, "By minimizing close contact with others, we reduce the chance of catching the virus and spreading it to our loved ones and within our community." At the end of the day, we are all in this together. It will take all of us to slow the virus' spread.