Featured Image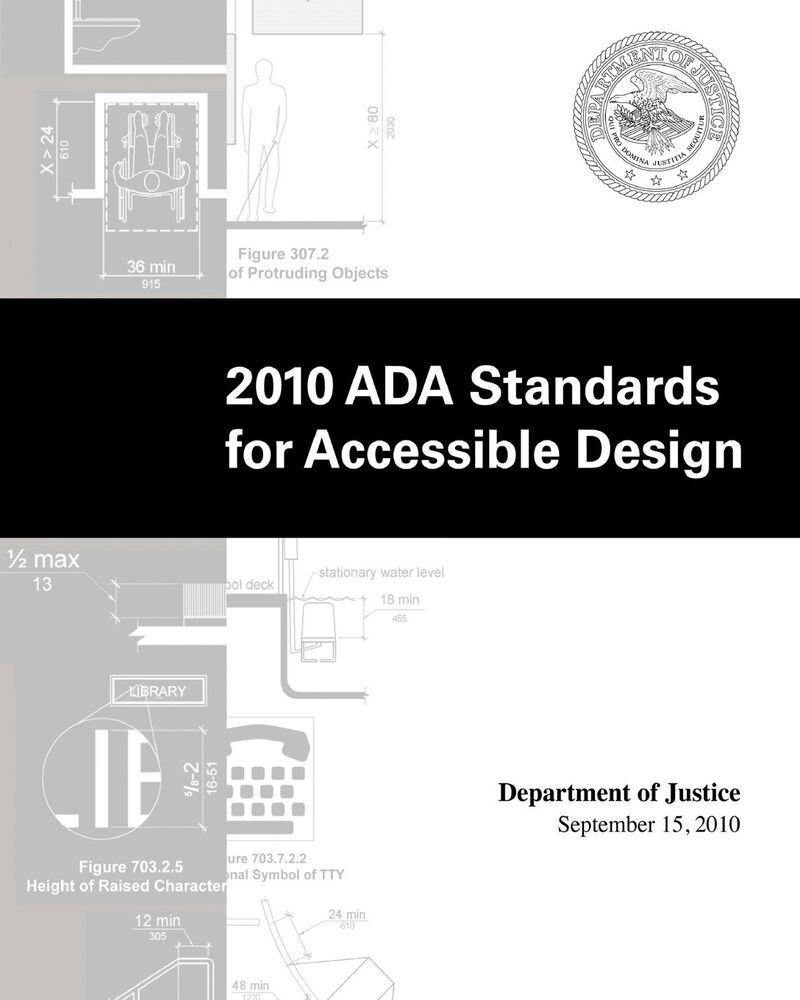 Summary
The 2010 ADA Standards for Accessible Design set the requirements for physical accessibility per the ADA. Reading the Standards can feel daunting, but there are resources available to help increase your understanding.
At the beginning of most trainings, I like to explain the social model of disability. Whether it's a whole slide breaking down the model or a quick verbal explanation of it, I think it's important that people hear its principles. The social model of disability suggests that disability originates from an inaccessible world and not the inherent impairments, differences, and conditions of people. Instead of expecting people to adapt to an inaccessible world, we should adhere to standards of accessibility to reduce societal barriers.
In addition to attitudinal barriers, such as limiting stereotypes and stigmas surrounding disability, physical barriers are often the cause of limitations for people with disabilities. Examples of physical barriers include protruding objects that someone who is blind could run into, an accessible parking space with no adjacent access aisle for loading/unloading mobility aids, and providing stairs but no ramp or elevator, thus preventing a person with a mobility disability from entering a space. The list of physical barriers goes on and on, and, unfortunately, you could probably garner several examples for the list after a day of running errands with physical barriers in mind.
So, how do we fix this problem? We know the importance of physical accessibility, but how do we start to achieve it? When we're talking about the ADA, the answer is the 2010 ADA Standards for Accessible Design. In the world of the ADA, these are often called the "ADA Standards," "2010 Standards," or just "the Standards."
As is stated in the Introduction of the Standards, "The 2010 Standards set minimum requirements – both scoping and technical – for newly designed and constructed or altered State and local government facilities, public accommodations, and commercial facilities to be readily accessible to and usable by individuals with disabilities." You can think of the Standards as the physical accessibility manual for public entities and public accommodations.
However, I think many people would agree when I say the Standards are not light reading. They can be difficult to read, interpret, and visualize. With no prior ADA or physical accessibility knowledge, reading the Standards could feel confusing, overwhelming, and even discouraging. So, it's helpful to know where to start.
Hopefully, this provides some clarity on where to find the Standards, how to use them, and supplemental resources to increase your understanding. If you have a question about the Standards, call us at 800-949-4232. Happy reading!