Featured Image
Image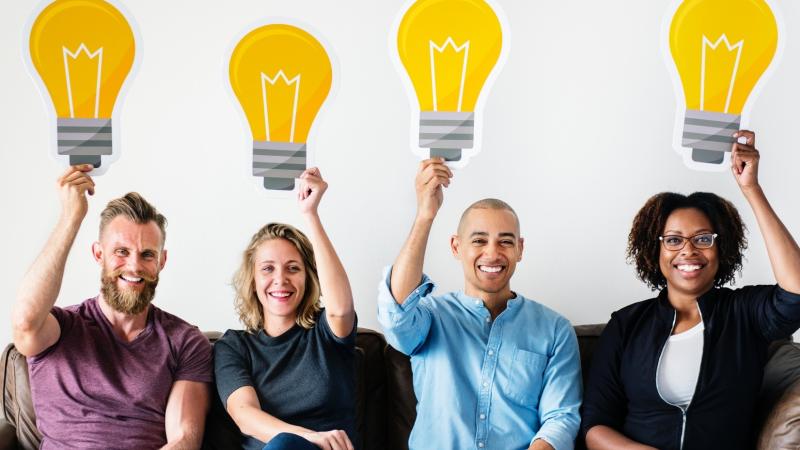 The ADA is 30 years old this month! It's a good time to take a fresh look at the law and disability rights. Here are a few ideas for new ways to acknowledge, incorporate and ensure accessibility in the workplace and in the public arena.
1. Take a refresher course on disability! There are plenty of online courses to choose from to increase your knowledge in any area of disability: Etiquette, Title II and Title III Overviews, Reasonable Accommodation in the Workplace, Accessible Facilities, and more. Let me suggest starting here: https://www.rockymountainada.org/services/training
2. Take a fresh look at your business accessibility statements. Ensure that, whether as an employer or as a service provider, disability inclusion is part of your ongoing mission.
3. Use your social media to bring awareness to disability inclusion.
4. Take stock of whether your social media is not only accessible for people with disabilities, but that the information you share includes people with disabilities.
5. Notice how you refer to people with disabilities. Are you still using the antiquated term of 'handicapped people' or 'handicapped parking'? What other language might be used instead?
6. If you provide diversity training to your staff, is disability included in this training?
7. Have you recently taken an audit of your facility's accessible features? What might not have been readily achievable 5 years ago, may be this year.
8. Make sure job descriptions are up to date and accurately reflect the essential functions of the job position.
9. Provide regular training for employees who interact with the public, whether in person, online, or by telecommunications. Technology has advanced tremendously since the ADA was passed 30 years ago – be sure everyone is up to date with new ways to communicate.
10. Make sure your job recruiters understand the process of accommodating job candidates who may be deaf, or blind, or autistic, or have a service animal.
11. Highlight what your company has done to ensure accessibility to all.
12. Host an ADA Event – invite a speaker with a disability and include lunch!
13. Provide lunch and learns and/or staff meetings with speakers on disability subjects (such as 'Service Animals in the Workplace' and 'Confidentiality of the Employee').
14. Ensure that maintenance staff are aware of the consistent need to ensure that facilities are clear of any physical barriers. Something as simple as a plant or a trash can in front of the accessible doorway can halt a person's ability to get where they need to go.
15. Work with entities that actively recruit employees with disabilities.
16. Have a disability calendar that recognizes disability specifically, such as October which is National Disability Awareness Month.
17. Encourage open discussions about the diversity of the workforce to include employees and customers with disabilities. These discussions can be awkward, so training in this area is vital.
18. Review policies for telework, flex time, job sharing, and other flexible work arrangements to ensure they are fair to everyone.
19. Read a book! Many great reads from writers with disabilities are available, from historical accounts of the disability movement to fictional novellas to poetry. Just a few examples:

20. Ever heard of a "Wellness Room"? You've probably heard of 'Mother's Rooms' and how they help moms in their new role. A wellness room provides a space for individuals who may need some time to address their wellness needs. It can be for an employee who needs an insulin shot, a place to sit quietly during a migraine, a space to get emotions under control.
21. Re-examine the process for employees to request accommodations for different team meetings and trainings that are provided to all employees. Is it an easy process to request a sign language interpreter, or real time captioning, or alternative print, such as Braille or an electronic version of notes?
22. Have a suggestion box? Be sure to emphasize that employees can include accessibility suggestions!
23. When planning for team events, make sure that restaurants and hotels and any other venues are accessible and friendly to ALL patrons, including those with disabilities.
24. Establish incentives to employees for ideas and programs that integrate disability into the company's mission.
25. If applicable, be sure your transition plan is up to date.
26. Be aware of local resources, such as your local Independent Living Center, who can provide information and possible solutions for disability situations.
27. Have a training session emphasizing the importance of civil rights. The ADA is a civil rights law, comparable to the Civil Rights Act of 1963.
28. Be sure to publicize who employees and/or customers can contact for help with a disability issue.
29. Be known as a champion of access!
30. Contact your local ADA Center for additional resources at 800-949-4232 or www.adata.org.