Featured Image
Image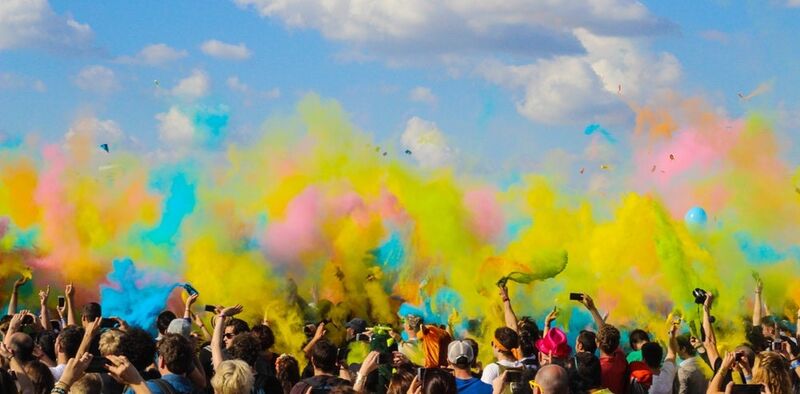 School's out for summer! It's that time of year when there's something special for everyone to make memories to last a lifetime.
That is, of course, assuming the events you're looking forward to are accessible to everyone. Often accessibility is only an afterthought, or worse, reactive when someone arrives and is unable to enjoy an event. I found a tweet that really struck home about the real definition of inclusion. "There is a significant difference between "all are welcome here" and "this was created with you in mind".
To put things into perspective, here are just some of the things you may be looking forward to enjoying this summer. Keep in mind that anywhere from 10-25% of attendees will have some disability and might need a reasonable modification of policies, practices, or procedures to make sure they get to enjoy the events just like everyone else.
32 million people attend at least one music festival in the U.S. every year.  There are more than 300 air shows a year with an annual attendance of 10-12 million people. More than 2 million people in the United States attended 715 rodeos in 2018. 500 million guests visit carnivals, fairs, and festivals. Last year 504,065 runners finished 803 marathons. And finally, a total of 611, 571 people (an average of 76,446) attended 8 games at the Denver Bronco's Mile High Stadium.
I have written in other blog posts about the importance of language and using kind, inclusive language. But now our actions are just as important. We can all do our part to make our society more accessible, and the first step is awareness. So here are some things I hope you will begin to notice about your favorite events this summer.
Publicity & Promotion. It wouldn't be an event without attendees. How do you let your community know an event is happening? Is the event being advertised in a way that is effective to people with visual or auditory. Are promotional videos on Youtube captioned? Is the website where attendees find information accessible?
Arrival. Consider the mode of transportation you used to get to the entrance. Is there accessible parking available? Is there accessible public transportation, public right of way, ride shares or event shuttles available?
Route. Is the path people take around the event a stable, firm, and slip resistant surface? Are the paths wide, smooth, and level? Is an accessible route marked, or is a map of accessible areas available?
Assistance. Is there an information hub? If someone has accessibility needs before or during the event, do attendees know who to contact for more information?
The experience. Is accessible seating and companion seating dispersed through the venue? Are the restrooms accessible? If there's vendors, are they all on the accessible route or able to accommodate everyone?
These are just some of the aspects of an event that can make or break the experience for people with disabilities. While you are making your memories this summer, take a moment to think of how it could be more inclusive to everyone.
If you're like to learn more about how to make your temporary event accessible, get in touch with us to learn more.