Featured Image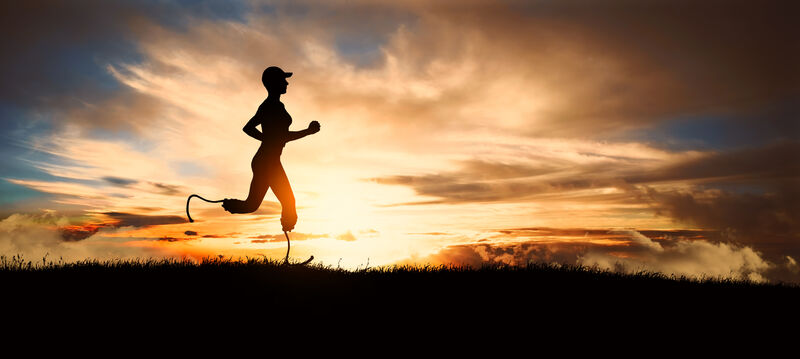 Summary
Part 1 of 2 of my discussion on accessible temporary triathlon/running races, based on a panel hosted by USA Triathlon in late 2021.
In late 2021, I was asked to sit in on a webinar discussion panel to talk about the ADA requirements for Temporary events. The webinar was hosted by USA Triathlon and aimed at organizers of triathlon and running events. It was a very fun conversation to be a part of. These types of temporary events are required to be as accessible as any other type of place of public accommodation. I wanted to highlight some of the areas of the discussion. This will the first of a 2-part entry.
I want to bring awareness to the vast variety of disability types and modified equipment that exists. As a cyclist, I can point out several types of bikes that are suited to different types of disabilities. Normal upright bikes can be modified or ridden without modification by people with an upper body impairment, people who use prosthetics in the upper and/or lower body, people with various degrees of neurological function. If a bike can be powered by at least 1 leg, an upright bike can be used by that person. Some people who can power a bike with their legs may not be suited for a hunched-over position of a 2-wheel bike. They may prefer to use a recumbent bike instead. Handcycles are used by people who cannot power an upright bike with their legs. Handcyclists are often wheelchair users, but not exclusively. There are people who have both legs, but due to disability are not reasonably able to pedal a bike with their legs. There are also different styles of handcycle, kneeling and recumbent which are more suitable depending on the abilities of the rider. Tandem bicycles are used by people who are blind, who rely on a pilot to steer the bike for them. An often less seen type of adaptive bike is an adult tricycle. This is a modified upright bike which may be used by people who have difficulty with balance. For running, a person may utilize a special racing wheelchair. Specific prosthetics also exist which are more conducive to an amputee for running as opposed to everyday ambulation. This is a broad explanation of several possible devices that exist to help people with disabilities pursue healthy and fulfilled lifestyles.
A race promotor/organizer has no obligation to provide any of the equipment I just mentioned. Devices of a personal nature are to be provided by the person who requires them. Another way to think about it is as a civil rights law, the organizer is required to provide for people with disabilities what they provide for everyone. Since there is no expectation for an organizer to provide bikes, swimsuits, and running shoes to any competitor, they have no obligation to provide adaptive equipment.
What the organizer should do is allow for people to use their adaptive equipment in their races. A best practice would also include waiving the fee for a pilot/guide of a blind athlete. The guide is required for the person who cannot see to participate in the event. Moreover, the person with limited vision is paying for everything and charging for the guide's participation is a de facto surcharge on the individual. Just to be clear, this is not a requirement of the ADA, but my opinion on a best practice. You can compare this circumstance to that of a personal care attendant (PCA) under Title III of the ADA, where in some situations it may be permissible to charge for a PCA to accompany a person with a disability and other situations where it may not. In this case, a guide acts very much like a PCA, in that the person with a disability could not fully participate without the assistance of guide.
Sticking with the theme of sensory disability, a temporary event organizer should also consider d/Deaf athletes.  Remember to provide information on official websites and online registration in accessible formats, as well as access to on-site effective communication. While it's not likely that the nature of verbal communication will be complex enough to require ASL interpretation at a triathlon or 5k run, organizers should be prepared to honor a request made ahead of time or provide an equally effective alternative. Staff should be trained with basic disability etiquette, directed to use notes when necessary to communicate simple information, and know who to contact if a more complicated request is made due to disability.
There's not a requirement for a Title III entity to have a point person for ADA issues, but it would be a best practice to have someone on site who can make decisions who has some knowledge of access responsibilities. Consider how easily discrimination can happen with untrained staff. A volunteer may have no idea what a service animal is by definition. This volunteer might see the dog and deny it at the event, thinking they are doing a good job of keeping the event free of animal droppings. Left to their own devices, a volunteer can easily bring in their own bias and inadvertently make discriminatory decisions. Training a volunteer to contact someone specific if there's any question regarding disability takes less than 10 seconds.
In my experience, most disability discrimination is not malicious, but it does not have to be on purpose for it to be wrong or hurtful.
Part 2 next month!