Featured Image
Image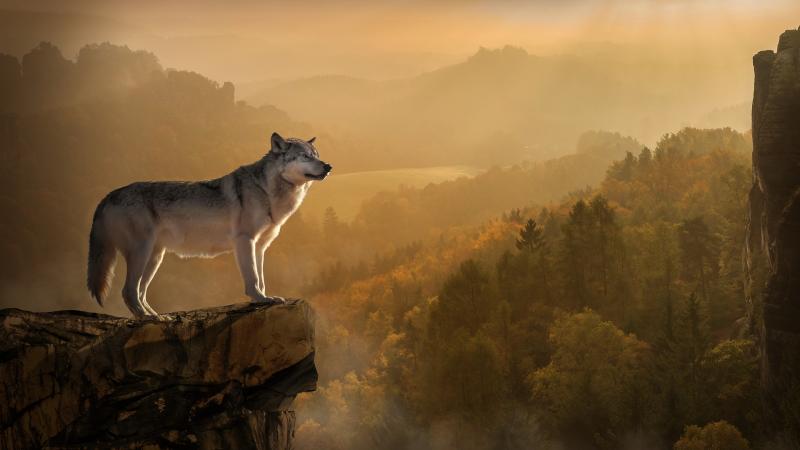 Summary
Feeling like a lone wolf as an ADA Coordinator? How to find your pack and become a pack leader.
Title II of the ADA is clear that State and local governments with 50 or more employees designate an employee to coordinate ADA compliance efforts: ADA Coordinator.  With the ADA's complexity and that it covers just about every part of public life, this responsibility can be a little intimidating. Unfortunately, many people are assigned this responsibility and left to fend for themselves to implement the ADA.  If you are new to this position and skill set, you may feel overwhelmed and alone. Not knowing where to turn for information, resources and guidance can only add to this apprehension. You cannot merely enroll at your local college and start taking classes on the ADA and the coordinator position. Within a few months, you will acquire skills, but it can take a few years to develop all the acumen needed to be an effective coordinator.
I must admit that I felt like a lone wolf at the beginning of my career. I was left out in the wilds of city government to figure and navigate everything out for myself. Where was my pack?! With a little poking around and aggressive hunting, I discovered several resources imperative to this position. These resources cover the ADA, its titles, and working components that put me on the trail to success.
Connect with the Regional ADA Center. We all have one, call: 1-800-949-4232

Don't be afraid to call the Department of Justice for help: 1-800-514-0301

Call the Access Board for clarity on design questions: 1-800-USA-ABLE

Attend ADA training, symposiums, and conferences whenever possible

Connect locally by joining boards/commissions that work with the disabled community

Become a certified ADA Coordinator  
My regional Center, DOJ, and Access Board were instrumental in providing clarity when faced with complex issues. My regional Center, symposiums, and conferences provided training on numerous aspects of the ADA, which considerably elevated my understanding. I soon began to feel more and more comfortable with my decision-making. Connecting with the community and becoming a Certified ADA Coordinator established me as a point person for ADA information and guidance. 
What came as a wonderful surprise were the personal connections I got from engaging with others and the resources. Through these means, I found my pack, my place, and an assured sense of purpose; people with similar interests and passion for the ADA. These connections established a space for collaboration and mentoring- I was not alone.  
Realize there are thousands of people depending on you as an ADA Coordinator. What you do opens doors (literally and figuratively) for people needing accessible services, programs, and design. With some patience, support, and persistence, you will become an effective ADA Coordinator. Who knows, you may even go from being a lone wolf to a pack leader. A well-respected and fundamental part of your organization – Good luck!