Featured Image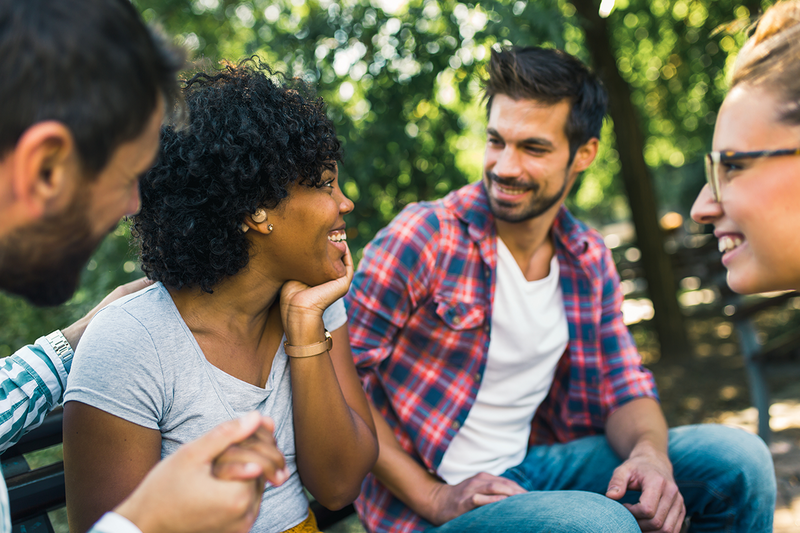 Summary
AT can range from no and low-tech tools to high-tech options. The good news about AT is that there is a wide range of tools available to help just about anyone with disabilities.
Assistive Technologies
Assistive technologies (AT) are tools that enhance learning, working and daily life for people with disabilities. AT can range from no and low-tech tools to high tech options. For example:
Graphic organizers are effective in helping students organize their writing process.

Doorknob grips provide a slip-free surface for those who have weak grips or arthritis.

Voice recognition software assists individuals with vision disabilities navigate new surroundings.
The good news about AT is that there is a wide range of tools available to help just about anyone with disabilities. While finding the right AT may be overwhelming, narrowing it down to what the specific AT targets can be helpful.
Reading
For example, if you are having difficulty with reading, a text-to-speech program can be helpful in improving your understanding of text. This type of technology works by scanning and then reading the words back to you in a synthesized voice. Adobe Reader's Read Out Loud Feature can read PDFs loud and is available for free. Microsoft also has their own version of a text-to-speech reader that is embedded in their Word software.
Here are some other free and low-cost assistive technology resources for reading (at the time of posting):
Natural Reader

: features a limited text-to-speech reader in the free version and converts written text into spoken language.

Google Dictionary

: a Google Chrome extension, this add-on helps view definitions easily as you browse the web, and it includes audio pronunciation.

VoiceOver

: for use on Mac devices, this built-in screen reader allows complete control over the device without needing to view the screen.
Writing
There are many types of AT tools available for writing. Handwriting tools, such as pencil grips, help people who have trouble with motor skills hold a writing tool properly. Other tools such as keyboards can help people who struggle with their penmanship by letting them input letters instead of using pen or pencils. Dictation tools, such as speech-to-text, can also help people to write by using their voice. When you speak, the words then appear on the screen.
Other examples of AT resources for writing may include:
Built-in spellcheck or grammar check tools that scan documents for incorrect words.

Voice Note II- Speech to Text

: this free Google Chrome extension allows you to say out loud what you want to write and will convert your words into text.

Audio Note

: a low-cost mobile device app that allows the synchronization of note taking and audio recording.
Visual
For learners who have vision loss, there is also a growing number of AT that can be helpful. Low tech aids may include larger print books, worksheets or other related items. Larger print formats the text of a book or other text document to accommodate individuals with low vision. The National Library Service for the Blind and Print Disabled presents a reference guide for large-print materials.
People with visual disabilities can also benefit from using screen readers to help them read the content of a page. A very popular screen reader, NVDA Screen Reader, allows users who are blind or have low vision access computers that run on the Windows platform. As previously mentioned, the VoiceOver built-in screen reader on Mac devices is also a very popular tool for people with vision loss.
Additionally, these AT resources can aid in helping with visual disabilities:
Hand-held magnifiers can be used to enlarge images and text.

Audio books allow readers to hear written words (i.e., Bookshare, Amazon Kindle, etc.).

Portable note takers that use Braille or Qwerty keyboards can be used to read books, write class assignments and also record lectures.
Hearing
There are many devices and systems available for individuals who are deaf or hard of hearing. Assistive listening devices (ALDs) help amplify the sounds you want to hear, especially when there are background noises that create a barrier. ALDs can be used with hearing aids or cochlear implants to help the person hear better.
Augmentative and alternative communication (AAC) devices help people with communication disorders express themselves. This can include something as simple as a picture board or something high tech such as a speech to text device.
Alerting devices work by connecting to a doorbell, a mobile device or an alarm that transmits a loud sound or a blinking light to alert someone with hearing loss that something is taking place. 
Other ALDs that can assist people with hearing loss may include:
FM systems: these work by transmitting sound directly into a microphone worn by another person who is speaking and then is transmitted via FM radio signals directly to the individual. It can also benefit individuals who don't have hearing disabilities.

Audio induction loop systems: these are used for listening in larger scale places, such as theaters or schools. An infrared system uses special light beams that carry sound through a personal receiver. Special attachments are connected to a person's hearing accessory and the sound is then transmitted.

Audio Note

: can also help person with hearing loss. This low-cost mobile device app allows the synchronization of note taking and audio recording.

Notability

: an iOS app that allows the creation, sharing and managing of notes. It helps combine handwriting, typing, and audio recordings that fit an individual's needs