Featured Image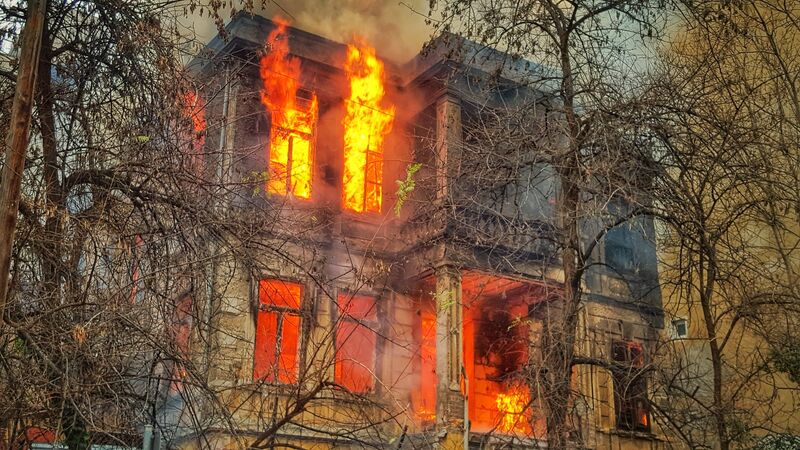 Summary
For people with disabilities emergency evacuation is of great concern.
Fire! Fire! Emergency! Please Evacuate the Building!
These words, and words like this, are words you hope you never hear. The reality is life and death situations happen every day. Sooner or later, you will experience an emergency requiring you evacuate a building or location.
For many people, e.g., people without a disability, they do not give a second thought to evacuating a building. They hear and see the alarm(s) and in most cases move to the nearest exit or stairwell. For people with disabilities emergency evacuation is of great concern. Mobility impairments can limit stairwell use. Problems with ambulation or using a mobility device pretty much eliminates a person's ability to use the stairs. People with hearing and vision impairments may not receive notifications, information, and directions on where to go to be safe. An individual with an anxiety impairment may not be able to navigate (be intimidated by) a crowded, even panicked, stairway environment. They may even mentally and physically "shut down" and huddle in place – not good.
There are many components and criteria to consider with emergency evacuation, too much to cover in this short blog. There are a few basics to look for though. Under the ADA most buildings are required to have areas of rescue assistance; a safe location to harbor at and wait for assistance from the Fire Dept.  These pressurized locations can be a stairwell or elevator lobby.  An outside location or balcony may also serve as an area of rescue assistance. Wherever areas of rescue assistance are located they must be on an accessible route. Also, they must be fire rated, have signage including Braille, and two-way communication along with other components like compliant wheelchair parking spaces. It is also important to note that in most cases elevators are not considered part of an emergency evacuation plan.
As with many parts of the ADA, compliance with emergency evacuation will depend on building age, height, alterations, type of alarm systems etc.  For example, a building that has a fire suppression system, or sprinklers, may be allowed certain exceptions to aspects of compliance.
Additionally, let us not forget personnel responsibility here. If you are visiting a building, it is a good idea to look around at your environment. On the ground floor, identify the nearest exit or exits. If you are on the upper floors look for signage, fire alarms, two-way communication, and identify the area(s) of rescue assistance. If you are an employee with a disability, make sure people know your limitations in the event of an emergency. Many businesses have a fire warden for each floor. This person ensures evacuation safety and will accompany, and stay with, employees at the area of rescue assistance. Even though a building's two-way communication system indicates where people are waiting for assistance, it is also effective to designate someone to notify the Fire Department that people need rescue on specific floors.    
The ADA, Building Codes and Fire Departments all have a say in a building's evacuation procedure and public safety. You must engage with all these requirements and departments to establish and determine the best scenario(s) for getting people out of dangerous situations. Not having proper procedures in place for emergency evacuation puts a person with a disability at incredible risk. I cringe at the thought of someone not having a safe place to harbor, exit, and/or communicate in the event of an emergency.