Featured Image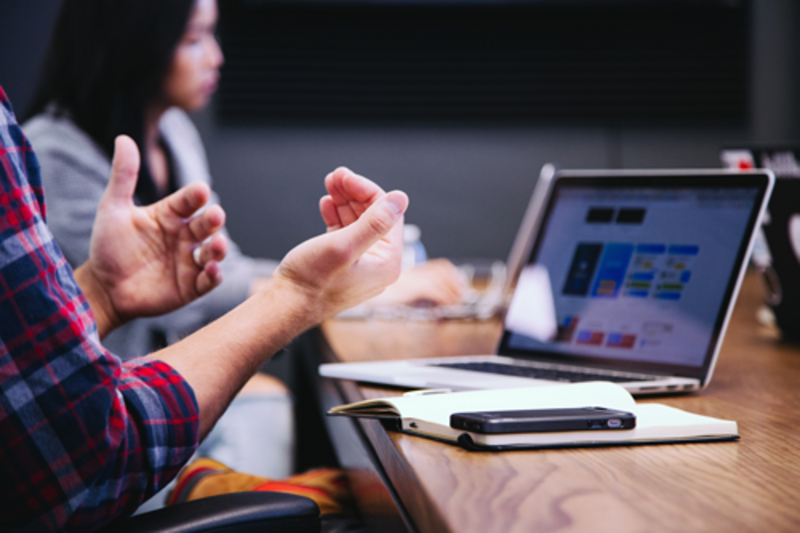 Summary
Making it easier for users to perceive, understand, navigate, interact, and contribute to the information presented in an online course can benefit everyone. Now more than ever it is important we are ensuring our online learning can be accessed by everyone.
As schools and business move to an online training and learning model to keep everyone learning during COVID-19, having the correct training is essential. Ensure people with disabilities can use a training or learning module in a way that is effective. This is an even more essential step. As an instructional designer we are always looking for tools and techniques that add value for a learner. In this role it is important to acknowledge how different people learn and adapt your trainings to be accessible to everyone. Our main goal here is the ensure that learning is for everyone. For every eLearning course developed there are a series of unique training requirements and certain expectations. Provisions within the Americans with Disabilities Act (ADA) often state that good access is good business. Making it easier for users to perceive, understand, navigate, interact, and contribute to the information presented in an online course can benefit everyone.
eLearning Accessibility
According to the United States Census Bureau 1 in every 5 people has a disability. Web accessibility can often include a wide range of disabilities, including visual, auditory, physical, speech, cognitive, language, learning, and neurological disabilities. The Web Content Accessibility Guidelines (WCAG) is a set of guidelines to make web content more accessible to people with disabilities. Section 508 requires that all federal agencies make their technology, online training, and websites accessible for everyone. Section 508 has adopted the WCAG 2.0 guidelines. The Department of Justice often interprets the ADA to include web accessibility. When developing eLearning it is important to understand how a person with a disability may access the course. For example, a person who is blind or may have low vision might depend upon the use of a screen reader to read and describe the contents of a course or LMS. A person with color-blindness may need other visual clues to navigate a course or LMS. It is also important to note that many users do not use a mouse, only a keyboard to navigate. A user who is deaf or hard of hearing may have a tough time with any multimedia or audio content if there is not captions or transcripts provided.
Tips for Accessible Design
Inclusive design is especially valuable when it comes to eLearning. A Learning Management System (LMS) is a software application used for the administration documentation, tracking, reporting, automation, and delivery of eLearning training programs. Ensuring your LMS is accessible helps to make sure the training programs that you offer will be more effective. A good LMS is the beginning to making eLearning accessible. Keep accessibility in mind when creating, organizing, and formatting content uploaded to the LMS. Having content presented in many ways has proven to be effective in communicating with people with disabilities. Pair any non-text content, such as images and videos with a text alternative. Each image should have an alternative tag (Alt tag) describing an image. There are a few things to keep in mind when developing alt text for images in your document. Base the description of the image on its context rather than its appearance. Descriptions should be short and clear and avoid any watermarked images. Label any form inputs for when a user interacts with the course. Anytime there is audio tracks the video should include timed captions. Keeping all content organized, structured, and consistent will help create a better experience for people with cognitive disabilities as well as a person using a screen reader. Keep all text content in short, simple language. People with cognitive disabilities may have a tough time remembering, learning new things, concentrating, or navigating. Ensure the learner can control the speed and pace of the course.
As we social distance ourselves from others during this time, eLearning is an effective tool that allows us to still engage and educate learners. Accessibility remains the key component to that effectiveness. Here at the ADA center it is important to continue to teach people about what is means to have more accessibility for people with disabilities. We have hit 30 years since the signing of the Americans with Disabilities Act and we continue to work toward our vision to bring the ADA to full implementation.