Featured Image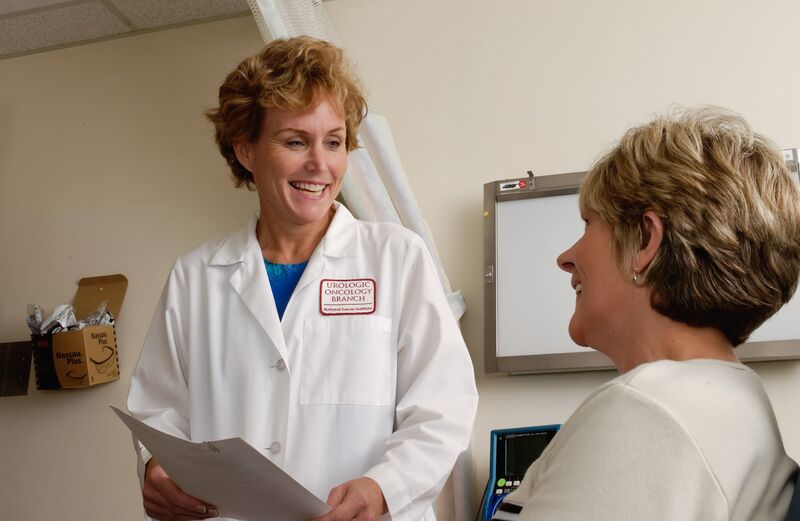 Summary
Frequently Asked Questions about ADA in Healthcare Settings
Engaging in healthcare is important for everyone, but can be particularly difficult for people with disabilities without the assistance of modifications to facilitate the healthcare process. Knowing where to start to request a modification according to the Americans with Disabilities Act (ADA) in a healthcare setting can be overwhelming. Below are answers to some of the most common questions about how the ADA and ADA modifications apply to Healthcare.
When is the best time to request an ADA modification?
ADA modifications can be requested at any time, but the earlier the better! If you know what type of modification you will need, making the request when you first reach out to a healthcare provider to schedule an appointment is ideal. Sometimes you may not realize what you need until after a first appointment, in which case modifications can be requested for future appointments. Note that it is likely that you may need to speak with the clinic or department manager, as they are more likely to have training on the ADA than the staff who schedule appointments.
Can healthcare providers ask for proof of disability?
Generally, no, healthcare providers cannot ask for any proof or documentation of disability. Additionally, information that is present within your healthcare record with a provider about your diagnoses or health conditions should not be used in deciding to offer an ADA modification. In some cases, a person with a disability may not be receiving care for anything directly related to their disability or diagnosis, so this information would not be present in their healthcare record.
Can healthcare providers document that a patient has a disability and needs modifications?
Yes, and they should! While healthcare providers do not always need to document a specific disability or diagnosis, they should indicate in a patient's record that they have a disability and need certain modifications while receiving care. This can help to ensure that modifications are provided at future visits or different locations within the same healthcare system. This information will be protected in the same way that other health information is kept private. Additionally, many healthcare organizations are wanting to document demographic data so that they can do research to ensure they are providing equitable care and treatment to patient populations that often experience health disparities, which includes people with disabilities.
What are some examples of ADA modifications that can be provided in healthcare?
Specific modifications will vary based on the needs of each individual patient with a disability, and can change over time as well as between different locations and types of appointments. Some examples of modifications include, but are not limited to:
Extra time for appointments

Use of sign language interpreters and/or CART captioning

Allowing support persons during times when visitor policies are restricted

Providing information in large print

Having a note taker during appointments
Can I bring my service animal to healthcare appointments?
Generally, yes, service animals are allowed to go wherever the general public is allowed to go within healthcare facilities. However, there can be areas in healthcare where service animals are not allowed because the areas are considered sterile or pose safety concerns for service animals. These can include surgical units, procedural areas, MRI and other radiology areas, and some intensive care units. If a patient with a service animal is hospitalized, the patient must provide all care for the animal or designate a support person to do so for them, the care of the animal is not provided by the healthcare facility.
Who can I contact for assistance with ADA modifications in healthcare?
Most large healthcare organizations, such as those with multiple clinics or hospitals, will have someone who has training on the ADA and other civil rights laws. The job titles for this person can be different at different organizations and can include ADA Coordinator, Section 1557 Coordinator, Section 504 Coordinator, or Accessibility Coordinator. When it's not clear who or how to contact someone about the ADA, call or ask to speak with a patient representative as these individuals will be able to assist in connecting you to the right person, as well as help to navigate any issues you may be having with ADA modifications.
If you have other questions about ADA modifications in healthcare, reach out to your providers for more information about what modifications they can offer, or the Rocky Mountain ADA Center for more information about the ADA.
Holly Darnell, MS OTR/L, ADAC is an ADA Coordinator with the UCHealth Medical Group in Colorado.