Featured Image
Image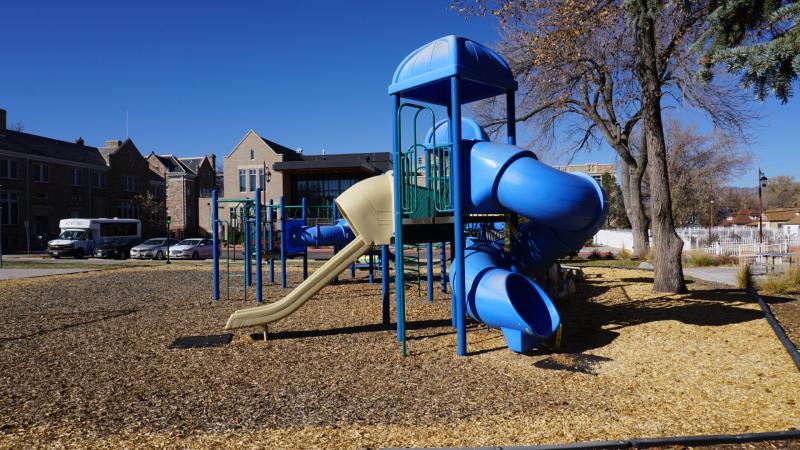 Summary
An experience with the youth of today shows that the future is bright!
A few weeks ago I had the pleasure of assisting with a training presentation at a local school, the Colorado School for the Deaf and Blind. The training was part of a larger project which the older students were taking part of, driven by the students themselves. This project is multi-year and required the students to select the objective. These students decided they wanted to make the play area located on the campus which is intended for younger children fully accessible for everyone to enjoy. This project requires the students to learn about accessibility, to fund raise for their efforts, to script proposals, to brainstorm practical solutions, and to reach out to potential partners to get the work done.
The fact they chose the play area to bring into compliance says a lot about the collective character of the student body. The project will not benefit them, and likely won't benefit anyone they know. They care about others. It's entirely possible they have friends who were or were themselves unable to fully enjoy the play area. They wanted to make a difference for future generations.
I visited the school to take photos of the play area so our group could be more prepared for the in-person presentation. The play area itself is very small, and it was apparent that it was not accessible once I looked at it. The play area itself was more or less just one elevated play structure with around 12 or 13 different components to play on. When we took a closer look at the structure, we concluded that there was only one component that was accessible to children with disabilities. That is not very fair. There was also an A-frame swing set on the grounds with deeply pitted landings underneath the swings. One of the biggest problems with this play area was that it is virtually impossible for anyone who uses a wheelchair to even get to the play area.
Play areas are required to have a surface material that is fall attenuating, so children do not get seriously injured if they fall from a play component. Accessible play areas are required to have this surface to be stable, firm, and slip resistant. Engineered wood fiber is a material that can satisfy these demands. This play area used wood chips. Engineered wood fiber, or EWF, looks a lot like wood chips, but it is quite different. The area for installation of EWF must be excavated and layers applied in 6" increments. The depth will depend on the height of play components to fall from, taller components required deeper excavation. Each layer needs to be compacted, watered down, and cured before the next layer is applied. Proper installation of EWF creates an effective knitting of the individual wood fibers to produce a surface that is stable, firm, slip-resistant, and fall attenuating. Not only must EWF be properly installed, but it must be maintained properly as well, usually on a weekly basis if not more frequent. Unfortunately, on this play area, wood chips were simply spread out on top of dirt. One of the teachers at the training admitted it was almost impossible for him to push a child in a wheelchair through this material. How could a child do that for him or herself?
Once we had presented to the class, the majority of which took place on Zoom through a smart phone, we started showing examples of other areas of inequality of opportunity on the campus. During a Q&A portion of the training, one student brought up the "stop light" on the playground. We didn't know what it was for, it was simply a red-light/green-light box mounted on a pole near the play area. This turned out to be a signal for safety, green meaning everything is safe and red warning of potential harm or danger. The student recognized that this type of signal was discriminatory against students who are blind or have no vision. This student independently recognized that this form of communication was not equitable to all students at this school. This was the icing on top of the cake for my experience with this student body. They were learning real-world skills, how to advocate for themselves and others, and practicing empathy. I couldn't be more impressed with what I witnessed and I see a bright future for these kids and the world we all live in.