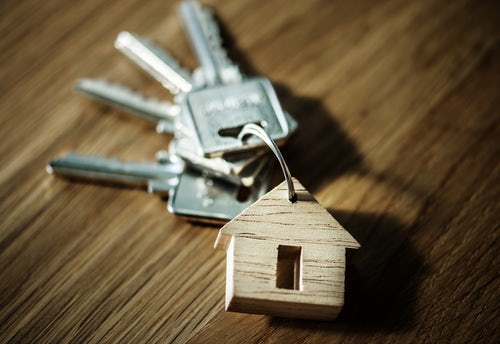 "Some people look for a beautiful place. Others make a place beautiful." — Hazrat Inayat Khan
Well, I just joined a new club:  I'm a first-time home buyer!  I'm experiencing a multitude of emotions:  excitement, anticipation, panic, fear, and the intense need to go shop for new furniture!  This is all new for me - fun and frightening all at the same time. I feel like a kid in a candy shop – I want everything, and I want it now! 
A few facts about home buying: The average age of a first-time homebuyer in the U.S. is 32 years old. So, what age would you assume that I am?  I am definitely NOT average (in more ways than one ????) and definitely don't fall into this younger age bracket.  Suffice it to say that I represent an older group where only 5 percent are purchasing their first home. 
Statistics also show that Americans with disabilities make up 12.8 percent of the population. Of those, older Americans (ages 65 and older) are more likely than younger Americans to have a disability. That probably seems like a reasonable assumption since, as we age, we tend to acquire significant impairments that affect our customary lifestyle. The interesting thing is that those aged 35-64 account for more of the disability population than any other age group - nearly 16 million in 2015! 
It's interesting to run the numbers to help determine averages. Now, I'm not very good at numbers (as evidenced by my checking account), but the bottom line is that – just like buying a first home – anyone, at any age, at any time can become a member of 'Club Disability'!  This fact logically dictates that our society should keep this in mind when making changes to the built environment, building new facilities, preparing for social events, providing transportation for the public, and planning for all other aspects of civic life. 
How do we do that?  There are many resources available to help prioritize the tasks at hand, including the ADA Checklist for Existing Facilities to get you started.  Don't forget to check your website's accessibility! And if there are questions about the ADA, give the RMADAC a call at 800-949-4232, 719-358-2460 (VP) or send us an email – we're here to help!
"Some people look for a beautiful place. Others make a place beautiful."  We could paraphrase this inspiring quote just a little: "Some people look for an accessible place.  Others make a place accessible."