Featured Image
Image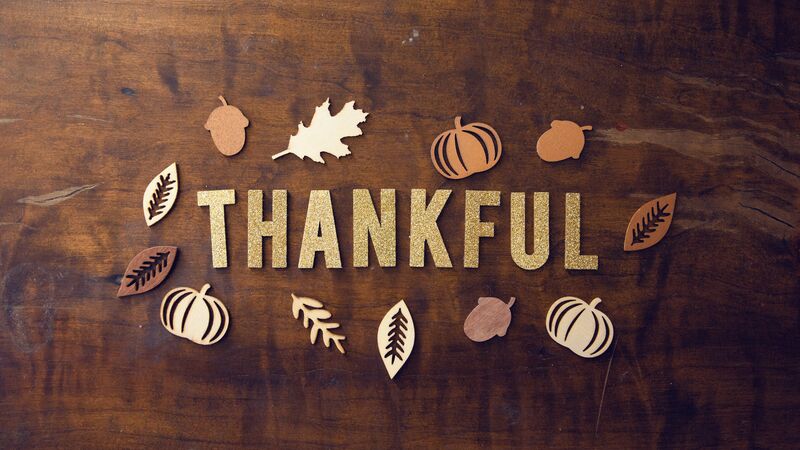 The first aptitude test I ever took told me I should be a garbage collector. At the time I was offended but now I may have found the perfect job that is very similar. You see, a garbage collector has the same hours every day, but no day is the same. They get to see all kinds of sights and meet new people. As they go along, they help people, but do not have to enforce any stringent laws on people. While that aptitude test got the job wrong, they got the job descriptions exactly right. 2020 is coming to a close and as I reflect on what a year it has been, I cannot help but be grateful to work at the Rocky Mountain ADA Center (RMADAC).
I am thankful I can help people with disabilities.
I have always known I want to help people. That desire grew to finding ways to help people help themselves. After all, as the saying goes, "Teach a man to fish and he can feed himself for a lifetime." That does not go to say that even after thirty years of the ADA's passing that people with disabilities do not still face significant barriers and need extra help sometimes. It just means that I am thankful to work for a place with a wealth of knowledge that can help people! What is more, without the responsibility to enforce, we can empathize with people in a way that enforcing agencies may not have the luxury of offering. The RMADAC's mission is to provide information, guidance, and training on the ADA for all of Region 8. It can take the edge off knowing that all we can do is provide information, technical assistance and resources to people who call in.
I am thankful for the significant but profound learning curve.
Learning the in's and out's of a civil rights law takes years! I am at the beginning of this journey but there is something immensely satisfying about knowing the difference between an Emotional Support Animal and a Service Animal. Or to understand the basics of the 2010 ADA Standards for Accessible Design. As the training facilitator at the Center, I never know what questions I will get at a training, but each one I get refines my knowledge of the law. What is also great is that people can learn about it at their own pace as well with our online courses. The ADA affects all walks and aspects of life: from voting, to emergency planning to social media. I like knowing how it all works together!
I am thankful to travel such a beautiful region and to meet new people along the way.
Granted, COVID kind of got in the way of traveling this year. But the RMADAC serves the largest geographic region of the ten centers. And that means wide open spaces! It is a beautiful region serving a wide variety of groups. I enjoy seeing new parts of the U.S. and meeting new people along the way. Those who work with or are protected by the ADA come from all walks of life. I try to make each training I do a little different, and that creativity comes from those I train and work with. They bring funny or sad stories that encompass both the human condition and the disability experience to boot.
As an eternal optimist, I often find it is easier to see the positives in life rather than the negatives. But this year has not come without its up's and down's. Through it all, though, I have to say how grateful I am to work with such a great team with such impressive strengths and breadth of knowledge! It my pleasure to be part of the center. Just as much as it is our pleasure to help you all! So, if you have questions related to the ADA, please never hesitate to reach out!