Featured Image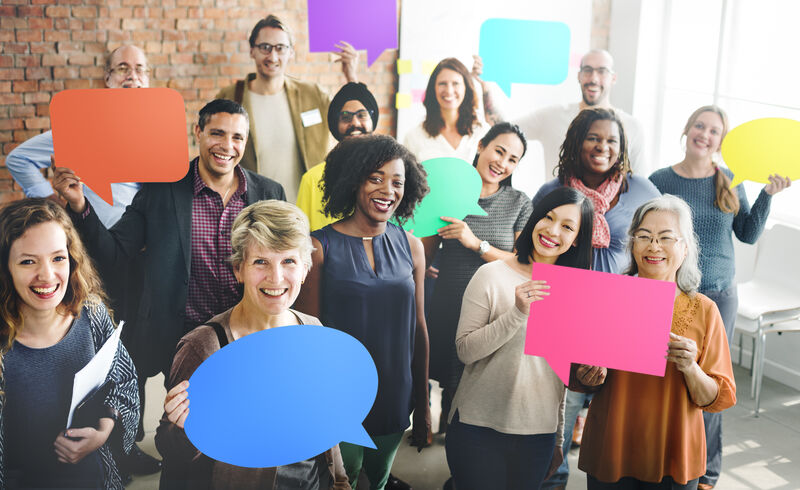 Summary
I had the opportunity to engage with a group of people from around the world to talk about the ADA and accessibility in general. This is a short summary of the questions that stuck out to me the most.
This year our center has had the pleasure of facilitating trainings for a number of groups from outside the US who wish to learn more about the Americans with Disabilities Act. The latest group was actually 2 groups which came together via the United States Olympic and Paralympic Committee. One group was from Vietnam and the other from Portugal. Each time we perform one of these types of trainings, I have the opportunity to glean insight into what accessibility is like around the globe. Afterwards, both groups were extremely warm and friendly. They expressed their gratitude for helping to educate them. These trainings are always engaging because we invite a conversation with our audience. Today I want to recap some of the conversation we had with this diverse group.
The question came up of "how is the ADA implemented within a community that is not accessible?" This is a fairly broad question, but I can summarize the intended approach of the ADA. The easiest way to answer is that the ADA is a law and like all laws, they are expected to be followed. Ignorance of laws is never a valid defense for not abiding by a law. Employers, small government, and businesses need to be aware of and adapt to changing landscapes. The ADA also tends to hold government more accountable than private business. The Federal government was the first to adopt accessibility laws for itself - the Rehabilitation Act and the Architectural Barriers Act. The ADA generally holds the highest degree of accountability on State and local government entities. The ADA requires that these entities follow very specific procedures to provide for access and these obligations increase as the size of the entity increases. The local government administrator with the most responsibility to ensure the ADA is implemented is what is known as the ADA Coordinator (ADAC). This position is required where a local government entity employs 50 or more people. Where the local government can set precedents for access, private business can then follow.
Another issue brought up was "how to deal with negative attitudes around accessibility?" This question was brought up specifically around treatment of people with invisible disabilities, where they may not be believed to have a disability and thus not provided with modified access. The core of this question is addressed by the core of the ADA: Civil Rights. One of the big differences I've noticed about accessibility laws in other countries is they sound as if they have affirmative action concepts built into them. This is generally done in an attempt to make up for the severe lack of accessibility in cultures with structures that are several hundred years old. The ADA is strictly a Civil Rights law. This means the only thing the ADA requires is an equal opportunity for people with disabilities to the opportunities provided for everyone else. People with disabilities in this country are entitled to the same treatment as others, they are not asking for special treatment. The unfortunate truth is not everyone sees it this way, including some policy makers. Where this happens, the US Department of Justice is really the only entity who can make sweeping changes. This can and does happen, often by the DOJ's Project Civic Access. This is where the DOJ will audit a small government's facilities, practices, and policies, then force them to comply with the requirements of the ADA on the DOJ's terms and timeline. Voluntary compliance is much easier to plan for. Often, surrounding communities to those served with a settlement agreement by the DOJ take actions to voluntarily comply with the ADA.
The last question I wanted to bring up was around the regulation of technology to ensure access is provided for. This was a very interesting and pertinent inquiry. The ADA pre-dates much of the modern technology that we use every day. The general regulations from Titles II and III of the ADA stipulate general non-discrimination and have broadly been interpreted to include these newer technologies. One of the problems with trying to impose strict regulations on the specifics of tech to make it accessible is that technology evolves much quicker than the legislative process can keep up with. There are guidelines for websites, such as WCAG, but this does not address the accessibility of devices. There are laws which require accessibility in technology, such as Section 508 of the Rehab Act. Section 508 requires that Federal agencies' electronic and information technology is accessible to people with disabilities, including employees and members of the public. Some ADA Title II entities are starting to impose requirements on themselves to adhere to a similar Standard. Many businesses have been found in violation of the ADA for having websites which are not accessible to people with disabilities through the Federal District Court system. Developers of websites and digital devices should aim for voluntary compliance with the spirit of the ADA to make their products more accessible. Doing so makes their products usable to more people who will purchase their products. Many accessibility features, such as texting, have become mainstream. Accepting feedback from people with disabilities will only streamline their processes. Can this be legislated? I do not know, but it is food for thought.
I had another great time engaging in a thoughtful conversation. We exchanged insight about several aspects of accessibility from our different cultures and I believe everyone learned something to carry with them.