Featured Image
Image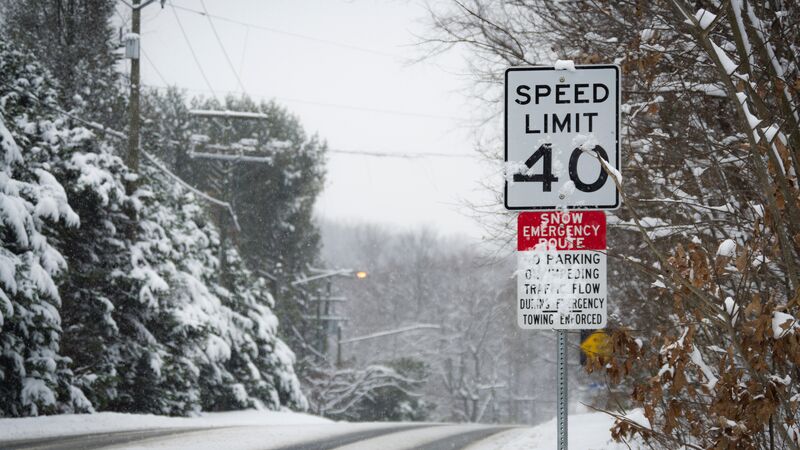 Summary
How the recent extreme cold snap that blocked access to basic services for millions of people relates to the historic lack of access for people with disabilities.
Much of our country experienced a cold spell and snowstorm that has been unprecedented in recent history in the past few weeks. Many in states that do not normally experience below freezing temperatures lost access to power, water, and heat. The infrastructure of the power grid simply was not prepared for the cold. Uninsulated conveyer belts could not transport coal from the storage silos to the power generators because the grease that lubricates the belts had frozen. Uninsulated natural gas pipes froze. I'm not saying that these were the only causes of deprivation, but major contributing factors among others. Many Americans got a taste of what it is like to not have access to basic human needs because of poor infrastructure and planning. This is a feeling that people with disabilities have experienced every day of their lives for literally hundreds of years.
As a member of the Technical Assistance team at the Rocky Mountain ADA Center, I assist people with implementing the ADA daily. These experiences are in the front of mind when people call our office explaining that they cannot access a facility. Even with access so predominantly placed in my mind, I also got to experience how a lack of access makes one feel this past weekend.
I wanted to learn to make Japanese gyoza (dumplings) so I ended up at a local Asian food market. The market is located in a strip-mall plaza. There was still snow and ice on the ground from the previous weekend's storm. Each path I tried to go looked like an accident waiting to happen. I had to retrace my steps several times until I could find a route that looked least likely to put me on the ground. Even though I know about the struggles of people with mobility disabilities, this experience gave me an ounce of understanding. Knowing is different than understanding. I think a lot more people in the country now understand what lack of access feels like.
I previously mentioned that the power grid infrastructure in some areas was not prepared for extreme cold weather. In turn this contributed to the lack of access to basic services for millions of people. Similarly, and prior to the ADA, there was no national Standard for the infrastructure of buildings, sites, and public rights-of-way to enable people with disabilities to have access to basic human rights to participate in society. Every now and then I witness an entity having resistance to the ADA Standards. They just don't want to take the effort to complete their project according to the law. They don't understand how important infrastructure is to people who depend on it. Infrastructure is important because the built environment lasts a very long time. Often, the infrastructure exists much longer than the positions of the people who make the design decisions. Businesses get sold or close all the time. People move from one job to another. The truth is that most of the time when it comes to the built environment, we set it and forget it. Another hard truth about people is that a lot of people only consider an idea important if it affects them directly.
Moving forward, I would encourage anyone reading this to ponder how poor planning and inadequate infrastructure can very seriously impact our lives. Conversely, it might be a good exercise to be grateful for living in an area which was prepared for such extreme cold because that was not an accident. Either way, it's good to put yourself into someone else's shoes from time to time to not forget that the world still needs improving. The wide scale of how the profoundly cold weather affected much of the country might just be an instance where empathy can turn into sympathy. If more people make that connection of how the infrastructure directly affects them, it's possible more people will start to do the right thing when it's their turn to make a decision on the built environment. Not just because it's a Federal regulation, but because it's the right thing to do.