Featured Image
Image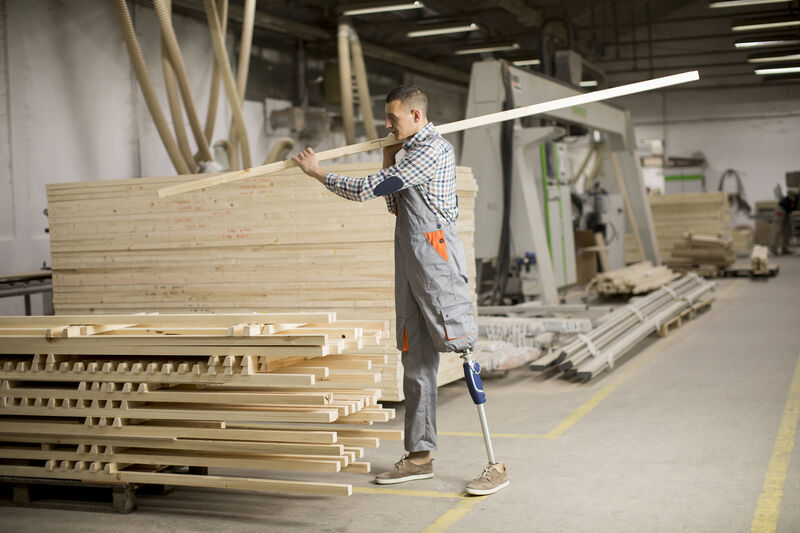 The first Monday in September is the annual American holiday called Labor Day. It's commonly celebrated with picnics, parades, cook-outs, retail sales, and for many, a day off from work. Kind of ironic. The holiday is a tribute to the contributions of worker's productivity and is celebrated by not going to work! No complaints from me – I love a day off!
How did this holiday come about? In the late 1800s, American society was changing. The U.S. was becoming less dependent on agriculture. The economy was driven by industry and manufacturing, which led to what is called the Industrial Revolution. Americans were working 12 hours a day, 7 days a week. Children as young as 5 and 6 were employed, earning only a small portion of the adult wage. Dangerous, dirty conditions, no access to sanitary facilities, and no break times were common. Employees worked long, hard hours in mills, factories and mines trying to make a basic living. Times were hard!
Eventually, public outrage at these substandard working conditions resulted in major changes. Labor unions were created. Child labor laws were instituted. Renegotiation of hours and pay took place. And public health regulations were put in place. These changes transformed the workplace, underscoring the importance of the American workforce.
On June 28, 1894, President Grover Cleveland signed into law the "workingmen's holiday." We know it today as Labor Day. The history of how Labor Day came about is not always pretty. In fact, it is quite painful – to include riots, boycotts, and even death. Today's workforce owes a lot to the 'labor' of the men, women, and children that brought about such dramatic improvements in the workplace. Labor Day celebrates the importance of each individual's contribution. As a result the workplace has become safer and more accommodating for everyone.
Fast forward to 1990. The U.S. passed a civil rights law called the Americans with Disabilities Act (ADA). The law recognized the 43,000,000 people with disabilities, many of whom were unemployed. Why was this needed? Because this population had historically been discriminated against in the workplace. Solely because of disability. Discrimination is the "limiting, segregating, or classifying a job applicant or employee in a way that adversely affects the opportunities or status of such applicant or employee because of the disability of such applicant or employee." At one time it was legal to deny a job to someone because they didn't fit the description of the average worker. Didn't matter if they could actually perform the job – the presumption was that they could not do the job. Many competent, qualified individuals have been denied an opportunity to earn a living. Only because of a disability.
What if these job seekers had been denied an opportunity in the workforce?
Daryl Hannah – Actress (Asperger's Syndrome)
James Durbin – American Idol Frontrunner (Autism)
Winston Churchill – Former Prime Minister of Great Britain (Dyslexia)
Woodrow Wilson – American President (Dyslexia)
Thomas Edison - Inventor (hearing loss)
Stephen Hawking – Scientist/Professor (ALS)
Emily Dickinson – Writer (Meniere's Disease)
Carrie Fisher – Actress, Writer (Mood Disorder)
Rich Warden – Race car Driver (Multiple Sclerosis)
John Nash – Mathematician (Schizophrenia. Subject of the Movie "A Beautiful Mind")
Henry Luce – Founder of Time Magazine (speech impairment)
Dan Ackroyd – Actor (Tourette's Syndrome)
Francisco Goya – Painter (loss of vision and hearing later in life)
Franklin D. Roosevelt – American President (Paralyzed from polio)
Andrew Lourake –U.S. Air Force Pilot (Amputee)
Michael J. Fox – Actor (Parkinson's Disease)
From: Disabled World

What a different world it would be without the contributions of workers with disabilities! This Labor Day, take a moment to reflect on how the American workplace has evolved. Thanks to the 'labor' of many, it's a safer, more diverse, more accommodating, more accessible place for all!