Featured Image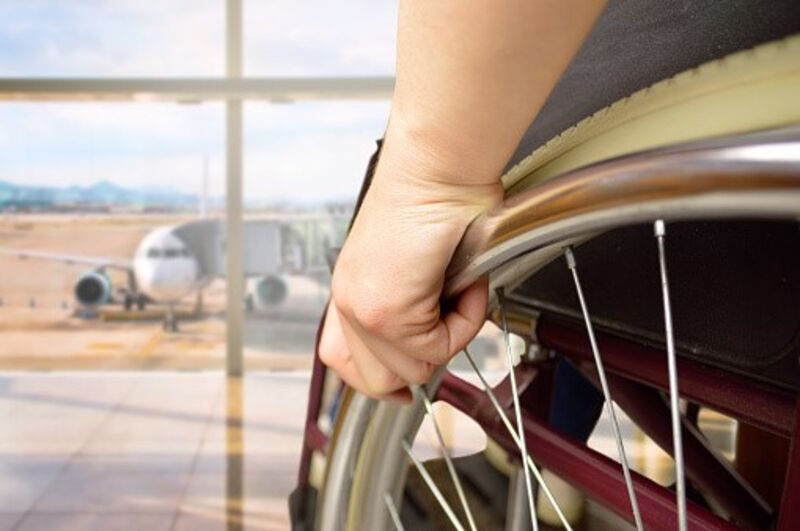 Summary
Airlines May Be Required to Accommodate Travelers in their Wheelchairs.
Well, that's the hope of the Department of Transportation.
Air travel can be quite the challenge these days, especially for travelers with disabilities. There have been many strides taken to make air travel more accessible. There are now efforts happening to allow people to remain in their own wheelchairs while in the air.
The current process for a wheelchair user is to transfer from a wheelchair to a regular seat on the plane and then their wheelchair is stored for the flight.  This can be challenging and dangerous.  Data from the Department of Transportation shows that in 2021 airlines mishandled more than 7,200 wheelchairs and scooters. It's bad enough to have your baggage misplaced but imagine if your wheelchair is broken or lost!
Because of issues such as these, the Department of Transportation (DOT) is working on new rules for airlines to allow travelers to remain in their own wheelchairs. "No other form of transportation – trains, buses, boats – forces you to give up your mobility device when you board.  The same ought to be true of airlines," says Pete Buttigieg, Transportation Secretary.
The DOT has recently made other steps in improving accessibility for air travel.  Earlier this year, the agency proposed a rule to require airplane lavatories to be accessible.  And in July DOT issued a first-ever "bill of rights" for travelers with disabilities. While these changes won't happen quickly, they would be a welcome and needed upgrade for accessibility on airplanes.
While the ADA provides requirements for accessibility in airports, the Air Carrier Access Act (ACAA) is the presiding law for inside an airplane. The DOT is the enforcing agency and rule maker for airplanes. They have some very helpful resources on their website for traveling with a disability.
Safe travels, everyone!