Featured Image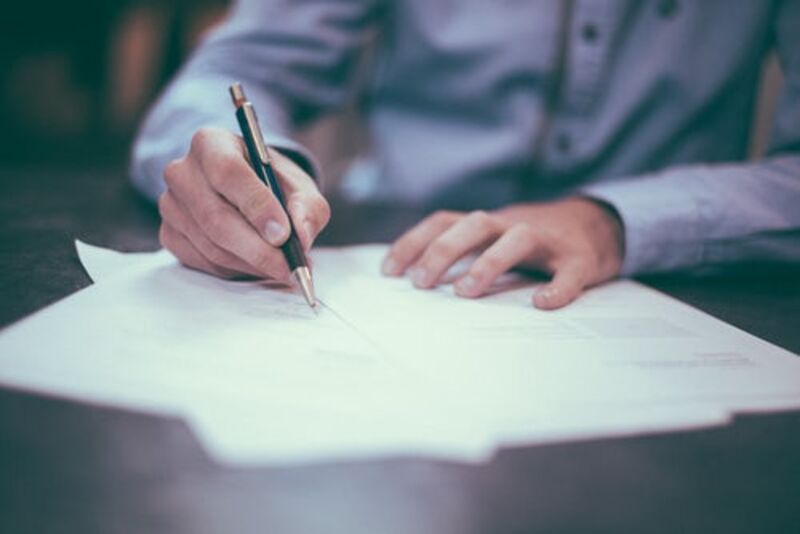 Working at the Rocky Mountain ADA Center, I receive several notices and flyers about Job Fairs for people with disabilities. As a Deaf person, I am very familiar with the Deaf community, their struggles and frustrations, especially Deaf job seekers. After reading an article by Amanda Morris titled Deaf And Unemployed: 1,000+ Applications But Still No Full-Time Job, a chord was struck in me. That article reminded me of my job search experience in 2014.
Before moving back to Colorado in 2014, I had taught for 4 years at Gallaudet University, the world's only Liberal Arts University for Deaf people. At Gallaudet University, I taught English as a Second language to several Deaf students. Some of whom came from other countries. I enjoyed interacting with and appreciated the diversity of my students. Apart from teaching English, I also taught introduction to research. I compiled a course that focused on the International Disability Rights movements at Gallaudet University.
I have two Bachelors' degrees (History and Deaf Studies), two Masters' degrees (Administration and Deaf Education). I also passed all the required Praxis Core tests and all my Praxis II tests in Special Education; Social Studies; and Middle School Language Arts. I had taught many Deaf students at schools for the Deaf in Maryland and Colorado. I had also taught American Sign Language (ASL) at Community colleges and Universities, both in the United States and South Africa. So, teaching is something that I am a very qualified in, and teaching is second nature to me.
With my teaching experience and qualifications, I was confident in landing a teaching job in Colorado. I applied online for several jobs that focused on teaching Deaf and hard of hearing students in the Denver metro area as well as Colorado Springs. I received several emails from prospective employers who expressed interest asking me to call them back. As a Deaf person, I used the video relay service to make calls.
The Video Relay Service (VRS) is a Relay Service that allows Deaf people to use ASL to communicate on the telephone. Through VRS, Deaf people call any phone number that is routed through a VRS provider. This can also be done by callers calling a VRS number. Title IV of the ADA, which addresses telecommunications, made this service possible. In 1990, when the ADA became law, Deaf users accessed the phone through Telecommunication Relay Service (TRS), which is like VRS. Instead of signing, TRS users communicate through typed text.
Returning calls to prospective employers, I had pleasant conversations with several individuals who liked my qualifications and experience. At the end of our calls, I was usually told that they would need to pass on my application. Usually, that was the end of my application for these positions as I never got a call back.
I felt that because I used VRS to make calls, people identified me as a Deaf person. As a result, I was "screened out" for such vacancies. This was even though I met, or exceeded, all the required criteria for the advertised positions. By failing to meet me, this might be an act of implicit bias against Deaf people. Many employers may fear that by hiring a Deaf person, they would need to hire an American Sign Language (ASL) interpreter along with the Deaf person. Many employers may not realize that the Job Accommodation Network (JAN) has solutions. JAN is the leading source on workplace accommodations and disability employment issues.
The employment needs of people with hearing disabilities vary. Under Deafness, JAN has many solutions on accommodations for employees with hearing disabilities. Accommodation ideas range for people who may be deaf in one ear or are totally deaf. Solutions for work related functions are also offered. Some solutions may be simple while other solutions may be more complex.
Despite advances in accessibility, according to the U.S. Census in 2010, 20 years after the ADA. People with disabilities are 33% less likely to be employed and earn a median earning that is, on average, $10,550 less per year. They are 11% more likely to live in poverty.
In the end, I am fortunate to work at the Rocky Mountain ADA Center, where I found my passion. As an historian, I see how much the Civil Rights Act of 1964 plays a part in creating a barrier-free USA. To me, I find it interesting to see that the rights of people with disabilities seem to be added as an afterthought. The rationale being that 26 years lapsed between the Civil Rights Act in 1964 and the ADA in 1990. I also enjoy working to ensure that the rights of individuals with disabilities are protected.
If you have any questions about how the ADA protects the rights of employees with disabilities in the work place, or about my work, please don't hesitate to reach out!