Featured Image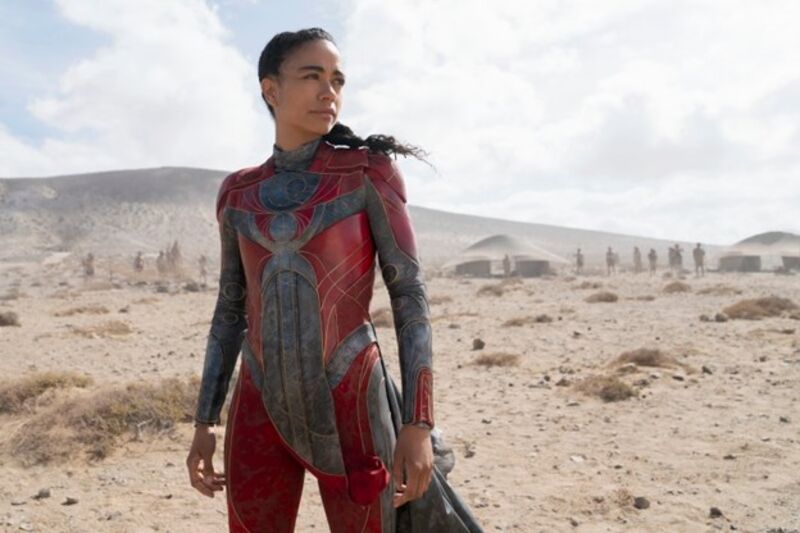 Summary
Eternals revealed Marvel's first deaf superhero. So, why are there still accessibility issues in theaters?
As you all may know, Eternals premiered earlier in November, revealing Marvel's first deaf superhero, Makkari. Makkari is played by Lauren Ridloff, who is a deaf actress. I still have yet to see the movie, but I know that Eternals has received accolades on putting diversity at the forefront, instead of the backburner.
I enjoy going to the movies, I live for going to the theater. Back in the day, a movie theater in my hometown would provide OC (open-captioned) movies at a certain time during the week. My mother would always take me weekly growing up.
As I got older, I noticed a change. My experience wasn't as consistent as I remember when I was younger. When the movie theater first handed us the Smart Caption Glasses, I was bummed. It was a hassle and an inconvenience, not to mention, the headaches they caused me because it was uncomfortable to wear.
Don't get me started on the LED Closed Captioned Stand, which is the most common equipment provided by theaters. You place the stand in the cupholder, then adjust the LED screen to your liking. From my experience, the batteries aren't dependable. You may get a stand that could die within 15 minutes of the movie, then you would have to go to the front desk to get another one, which could be another bad stand or a good one. It's a gamble. Some stands aren't at a standstill, they would be loose on the end, just swinging. I've had a couple that connected to the wrong movie that showed the wrong captions. Spoiler alert, much?
I was a frequent movie-goer at Regal Cinemas several years ago in Georgia. Every single time I attended a movie, there were always issues with the equipment. The batteries were dead, the cups were loose, they didn't have enough equipment, the list goes on. I was getting frustrated to the point where I just did not want to go to a theater at all. As a sweet gesture, the VP of Regal Theaters mailed me a package of merchandise for Insidious Chapter 2 (which premiered on my birthday, at that time), to apologize for my struggles of attending movies. As much as I appreciated the thought, it was only a temporary fix.
It is getting near 2022 and we are still having to advocate for equal accessibility in theaters (public accommodations under Title 3) under the ADA. Lauren Ridloff states, "There is no harm in adding subtitles," and I couldn't agree with her more!