Featured Image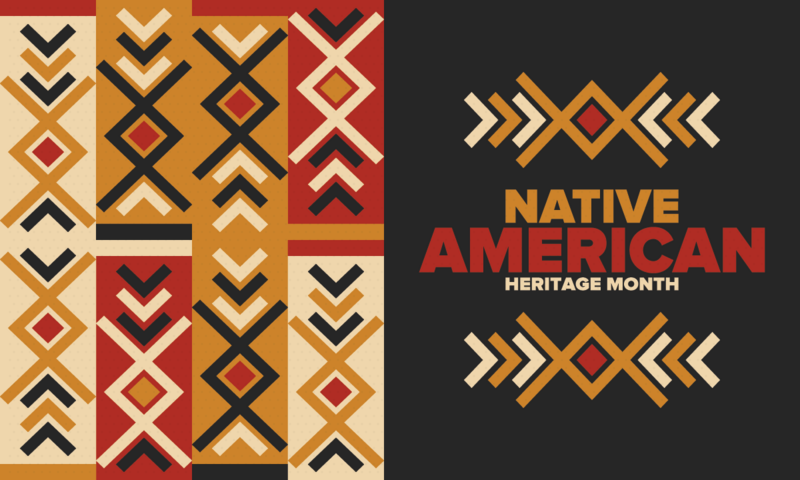 Summary
When referring to Indigenous people, what exactly is the best term to use? You may not know unless you ask.
Native American Heritage Month takes place every November, celebrating the important contributions of Indigenous Peoples, honoring their histories, and advocating for solutions to the struggles they still face today. What began as an attempt to gain a day of appreciation for these communities has resulted in a whole month being designated for that purpose.
Native Americans have faced discrimination and hardship since European settlers first arrived at the North American continent and have remained familiar with injustice in many ways since (from their delay in voting rights, to current economic obstacles and more).
The first American Indian Day was celebrated in New York on the second Saturday of May in 1916, but it was not until 1990 that President George H. W. Bush approved a joint resolution designating November 1990 "National American Indian Heritage Month." Related declarations, under variations on the name (including "Native American Heritage Month" and "National American Indian and Alaska Native Heritage Month") have been declared each year since 1994.
Words Matter
When referring to Indigenous people, what exactly is the best term to use? Well, it is not so simple. Many government institutions still refer to Indigenous peoples as American Indian and Alaska Native (AI/AN), including the United States Census Bureau, the Center for Disease Control and Prevention (CDC), the Bureau of Indian Affairs (BIA), as well as the National Congress of American Indians (NCAI).
The following goes over related terms in more detail:
The term, Alaska Native (abbreviated as AN), refers to the indigenous people in the area. Native Alaskan may be used by anyone that is from Alaska (including non-indigenous).
The term, American Indian (abbreviated as AI) is often used to refer to the Indigenous peoples of America. However, some people prefer the term Native American.
The terms First Nation or First Nations refer to aboriginal people in Canada who are not Inuit or Métis peoples. While the term is used in Canada, sometimes it is used in the U.S. when referring to those with connections in states such as Minnesota or North Dakota.

Tribal names should be used whenever possible, accurate and when appropriate. Additionally, the preference is to use the tribal name's singular noun. For example, The Cheyenne are a unique tribe of the Plains Native Americans.
With that said, the best term to use in a given situation will come down to the preference of the person you are speaking with. The person may not like the term "Native American" and prefer "American Indian," but you may not know unless you ask.
5 Facts About Native American History
Fact # 1
In 1924, all Native Americans were finally granted citizenship after Congress enacted the Indian Citizenship Act.
Fact # 2
Certain states continue to observe a day of celebration for Native Americans. Other states and cities in the country celebrate Native American or Indigenous Day on Columbus Day. Additionally, Native American Heritage Day is currently celebrated on the Friday following Thanksgiving (this year, on November 25, 2022).
Fact # 3
While most Native Americans were able to vote in 1924, many state laws prevented voting rights. It was not until the 1970s and early 1980s that voting protections were reaffirmed.
Fact # 4
In 2020, the Census reports approximately 3.7 million individuals identifying as American Indian and Alaska Native. This group identifies as AI/AN only and did not identify with another race. Additionally, approximately 10.1 million individuals identify as American Indian and Alaska Native alone or in combination with other groups.
Fact # 5
There are currently 574 different federally recognized Native American tribes (of which, approximately 229 are located in Alaska) and the rest are situated in 35 other states).
Native Americans with Disabilities
Within this attempt to recognize the impacts of Native American communities, there must also be an increase in disability awareness. The Census Bureau reports that twenty-six percent of adults in the United States have some type of disability, of which 2 in 5 are non-Hispanic American Indians or Alaska natives.
This increases the need for tribal groups to support their citizens with disabilities in getting access to programs and services. It is important that the rights of Native individuals with disabilities are imposed and strengthened, as well as honored within Native American communities and society at large.
Barriers Faced by Native Americans with Disabilities
Many of these people are underserved and face barriers to accessing programs and services due to a great number of issues. One of the biggest issues is the attitude towards individuals with disabilities and overall lack of awareness. People without disabilities often see the disability and not the person. Increasing understanding about the number of Native Americans with disabilities, as well as the different types of disabilities within this community are also ways that tribal government can help provide service programs and remove some of these barriers.
Additionally, federal laws that are designed to protect people with disabilities are not always enforceable against tribal governments because of the sovereign immunity and status of tribal governments. Many tribes have opted to take on their own ordinances and codes to protect Native Americans within the tribal system.
Increasing Access to Services
When these barriers are removed, Native American people with disabilities can receive adequate funding to provide culturally appropriate services that empower individuals with disabilities to lead independent lives in their own communities. An example of one such program is the Vocational Rehabilitation Services Projects for American Indians with Disabilities, which provides grants to the governing bodies of Indian Tribes to develop or increase their ability to provide programs for vocational rehabilitation services to Native Americans. The goal of this program is to assist members of the Native American community with disabilities prepare and engage in high-quality employment and increase opportunities for economic self-sufficiency.
Additionally, the Native American Disability Law Center advocates for the legal rights of Native Americans with disabilities. They work through activism and education, empowering Native American people with disabilities to lead more independent lives in their communities. Their website provides local and nationwide help to assist Native American disability law issues.
Conclusion
When the contributions of Native Americans are celebrated and their rights are enforced and supported, they can live as independent and equal members of their communities and nations. In honor of Native American Heritage Month, we recognize Native Americans and how their rich heritage continues to provide historical perspective and unique opportunities that will help make a better future for all Americans.
"We Will Be Known Forever by the Tracks We Leave" – Santee Sioux Tribe