Featured Image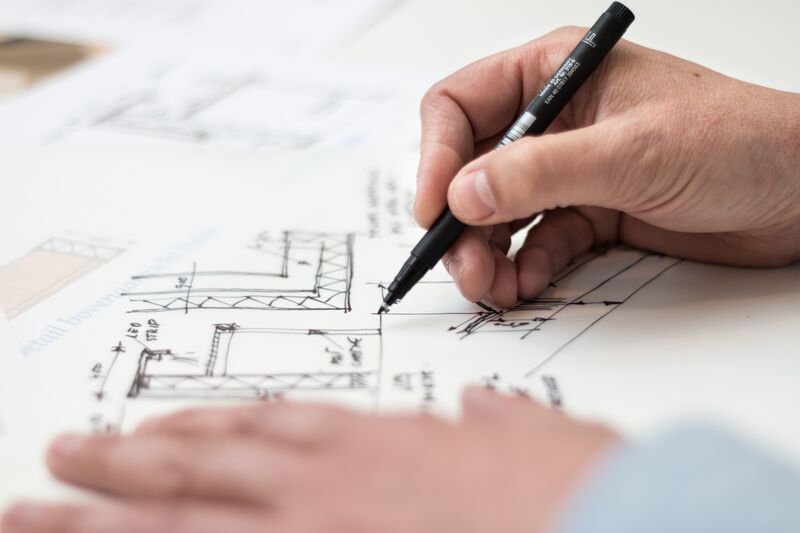 Summary
In this post, I share my opinion on why things can go wrong in designing accessible spaces.
When I started working at the Rocky Mountain ADA Center, I was advised by several people already working with the Center that I will never be able to see the world again the same way. By this time in my life, I had already been a seasoned member of the Para Cycling national team, had participated in Paralympic Games, and even become a world champion in my discipline. I thought I already had a lot of exposure to the difficulties that people with disabilities have to deal with on a daily basis, navigating a world mostly built for able-bodied people. As I approach 5 years with the ADA Center, I can say that I see the world through a much more refined lens than when I started.
In the beginning, as I was learning the 2010 ADA Standards, it was easy to spot the non-compliance. I could walk into any random public restroom and find something that wasn't right immediately. Missing door pulls on the accessible stall. Coat hooks that are too high to use from a wheelchair. Exposed pipes under the only sink. As I learned more, the less obvious things became apparent. The paper towel dispenser is a protruding object. The mirror is too high to see oneself from a wheelchair. There's a trashcan in the door maneuvering clearance. When I can, I do my best to provide access by moving the trashcan to an area where it won't get in anyone's way.
At the Center, we are educated in what should happen with accessible design and in technical assistance. We provide that information along with applicable regulatory language that interacts with a situation. After a while, I became more curious as to why non-compliance happens. After speaking with countless architects and business owners, I've come up with a few conclusions I would like to share.
They just didn't know. This is completely understandable. Businesses are allowed to select business facilities and locations for normal business reasons. More often than not, they take on an existing facility and have no prior knowledge of the requirements of the ADA.
They assume that if the facility complies with the building code, then they are also compliant with the ADA. While this is also very understandable, it is incorrect. Building code inspections are a concept that is not out of comprehension. Building code officials may even require changes that impact accessibility, like installing requisite grab bars in restrooms. I would even go so far as to say that building code enforcement is the leading on-the-ground method to provide accessible elements in public spaces. But building code is not the ADA. Much of building code and the ADA Standards are harmonized, but not everything. I'm not an expert in building code, but I can say that I have heard from businesses that building code evaluation did not tell them their restroom mirrors were too high, that the coat hooks were too high, and that a trashcan obstructs the door maneuvering clearance. All three of these issues were the cause of lawsuits against these businesses that had contacted us. These are mostly easy fixes, but they are not compliant with the ADA and pleading ignorance of the law is not a sound defense after the fact. The ADA is a civil rights law, and people with disabilities do have a right to file a lawsuit if physical access discrimination is experienced.
Complete accountability is not built into the design process. You simply do not know what you do not know. There is no on-boarding process for starting a new business that introduces a new business owner to all the laws they must obey. Building code officials do a good job at enforcing the building code, but as discussed previously, building code is not the ADA. A good architect will be your best resource to ensure access is provided in a new design, but they can't control everything. Often, an architect is tasked with designing a space in the smallest possible footprint. This makes sense. Most of the time, a restroom isn't the reason a building exists, so the owner wants to minimize the footprint to maximize other areas. However, this is where a problem often comes up. Designing a space as an accessible system has no checks and balances. The ADA does not say there must be a trashcan within a restroom. Building code doesn't say there must be a trashcan in a restroom. Have you ever been in a restroom without some form of trash receptacle? They are always there, but always an afterthought. This is where accessibility goes awry. If the space is already as small as possible, with all the clearances provided in the floor plan, where does the trashcan go if it's not in the design? It usually goes in the maneuvering clearance of the door. A convenient place for able-bodied people, but a barrier for people with disabilities. When access is an afterthought, it's people with disabilities who have to deal with the consequences.
Ultimately it is up to the owner/operator of the facility to ensure it is designed and maintained as an accessible system. A good architect can suggest taking a trash receptacle into account in the initial design. Considering accessibility during initial plans for drainage around a building will result in greater access, as well.
There are just a couple examples, of which there are many other situations where incorporating accessibility sooner will result in substantially better access in the long term. Access shouldn't be an afterthought. The sooner people with disabilities are considered, the more beneficial consideration becomes. If you are in a position to design a new or improve an existing space but are not sure how, we can help you figure out the basics to get you started.