Featured Image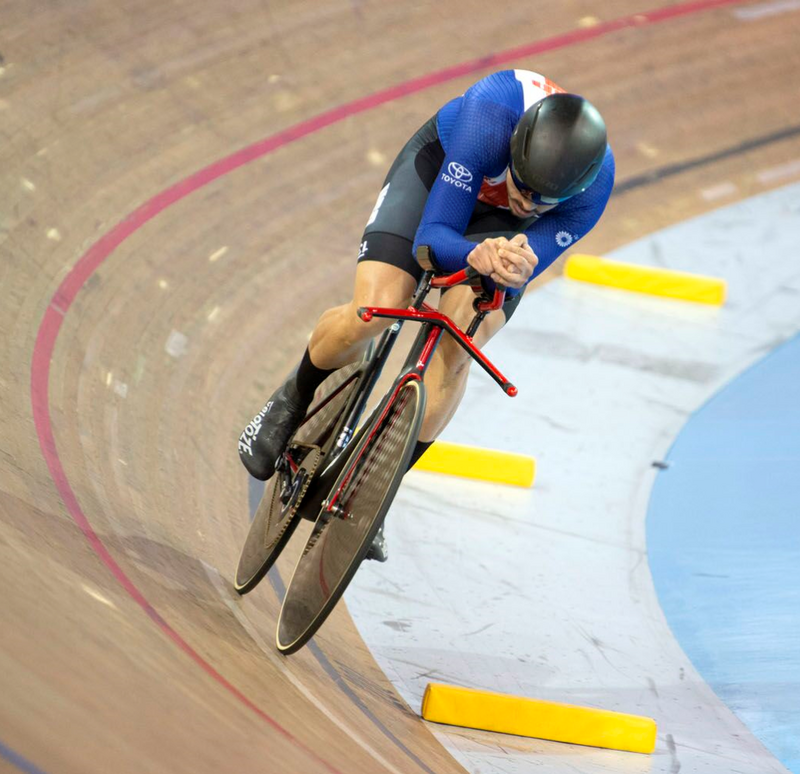 Summary
I just finished competing in Tokyo! Here are some fun facts about the Paralympic Games and my experience with competitive adaptive sport.
I'm extremely proud to have been selected to represent Team USA at the Tokyo Paralympic Games. As the Games are now underway, I thought it would be a good time to explain what the Games are, where it came from, and what it means to the athletes who compete.
The first incarnation of parasport competition was the Stoke Mandeville Games in 1948. This was the culmination of a work of Dr. Ludwig Guttman who opened a spinal injuries center at Stoke Mandeville Hospital in Great Britain in 1944. The goal of this program was to provide sport as a rehabilitation method for soldiers wounded during WWII. The rehabilitation sport evolved into recreational sport, which then became competitive sport. These first Games included just 16 men and women, all of whom were wheelchair users. The first Paralympic Games were held in 1960 in Rome, Italy, and had grown to 400 athletes from 23 countries. Since 1988, the Paralympic Games have taken place in conjunction with the Olympic Games taking part in the same host cities due to an agreement with the newly formed International Paralympic Committee and International Olympic Committee.
Many believe the prefix "Para" refers to paralysis, and so believe one must be paralyzed to compete in the Paralympic Games. "Para" actually comes from a Greek root meaning "alongside of." Think "parallel to" the Olympic Games. Paralympic athletes all have a physical disability that is severe enough to be classified into a competitive category. The goal of having these categories is to group athletes together with similar functional impairments, and thereby establish a level playing field. Some sports, however, are disability-specific, such Goal Ball or 5-A-Side Soccer for blind/visually impaired athletes. The top athletes are hard-core competitors, just as their Olympic counter parts.
Going to the Games is a special experience. Not only because (it is normally) just every 4 years, but because it's a vastly different experience to normal international competition. It's always an honor to represent Team USA at World Championships and compete against the best every year, but then everyone shows up at the Games at their absolute peak. The Games team is also much harder to make because we have a smaller team size spread across more disciplines than at a World Championship event. In a non-Games year, track and road teams are separate, with generally about 15 athletes per team. There is some cross over of athletes, but 3-wheel bikes do not compete on the track, and not all track athletes compete on the road. Our Games team allotment this year is just 14 athletes. The other difference for a Games experience is the access to other athletes from different sports. In a normal year, we are allowed to watch other sports compete. Witnessing other athletes with disabilities doing amazing things is very special. It's an opportunity to meet and mingle with all kinds of people with all kinds of disabilities and backgrounds.
I am a proud Paralympian. Just like on the Olympic side, it is incredibly difficult to be named to the Paralympic Games Team. I've seen many people come and go throughout the years, stating they will go to the Paralympics. Many just do not understand how much of an athlete and a competitor it is required to make Games Team. The standard to make a Games team is really to be doing things in the sport that has never been done before. For context, I have seen running times over 1000 meters in training that are consistently 2-4 seconds faster than the National record was when I started in Para Cycling. The times that I and my closest competitors run are competitive with national-level able-bodied times. One of my coaches has told me that the splits I'm putting up in training match his own in 1996 when he set a top-10 world's fastest time in able-bodied competition. I'm very proud to be pushing the sport and the idea of what people with disabilities are capable of doing. My first Games Team was in 2016 and I was allowed to compete because Russian spots were reallocated after the country was banned for systematic cheating and I was then named to the team. It was a great experience, but I did not truly earn my spot. This time around, I earned my spot on the team and am very proud of that. I'm proud to represent my country, and I'm proud to demonstrate how fast I can go on a bike.