Featured Image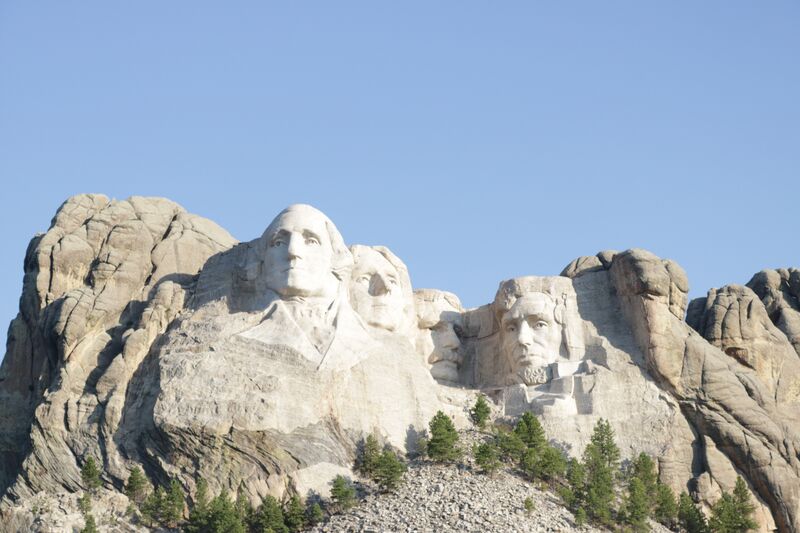 It was a busy summer in the Black Hills of South Dakota! Each year there seemed to be many more families traveling to visit. These families travel with three and sometimes four generations! As the number of tourists increase, more and more are requiring ADA accommodations and traveling with Service Animals. The Rocky Mountain ADA Center encompasses six states that are impacted greatly by tourism. These six states are home to 50 National Parks and Monuments, that make up almost a fourth of all the National Parks and Monuments in the United States.  
Over the next year work is being done on Mt. Rushmore in South Dakota. Beginning in November Mt. Rushmore will be upgraded so that it is easier for everyone, but most importantly those with disabilities, to visit and get around. In fact, all of our National Parks are getting upgrades to make sure they are accessible to all different kinds of abilities. These upgrades go way past the parking lots. By making trails and campsites accessible it gives thousands of individuals a means to get outside and experience the grandeur of our National Parks and Monuments.
For way too long accessibility has been thought of as "just the parking lot," or maybe a mile of nature walks. Now accessibility will include miles of trails for wheelchairs and scooters, picnic areas, fire pits, restrooms, campsites and so much more.  If you have a disability the National Parks Service offers a free lifetime pass for U.S. Citizens who are permanently disabled. 
Just like the National Park Service, the tourism industry is acknowledging that the disability community exists and has a huge economic impact. Globally it is estimated that 1 billion individuals have a disability. When you add in caregivers, spouses and children that travel with the person with a disability, it makes up 2 billion people. That means a 3rd of the worlds population that are directly affected by disabilities!
Forward-thinking organizations are therefore looking for ways to improve their confidence and capability in meeting the needs of people with disabilities. In the United States we have 52 million Americans with disabilities, who are people with a spending power of 220 Billion dollars per year. With this amount of tourists considering a visit to the Rocky Mountain Region, it's important to equip ourselves, with the necessary confidence and skills to respond effectively to tourist with disabilities.
Tips for Communicating with a Tourist that has a Disability
When being approached for directions of information, be polite, introduce yourself, and ask how you can help.
Wait until your offer is accepted before trying to assist someone.
Be considerate of the extra time it may take some individual to complete or say some things.
Don't patronize or talk down to a person with disability, or assume that they won't understand you.
If a person is blind or has a vision impairment, consider describing the layout of the area to them, especially any obstacles like stairs or furniture.
Don't distract a guide dog or assistance animal by patting it or giving it food.
Speak directly to the person, even when they are accompanied by an interpreter or assistant.
Always make sure you're facing the person when you speak to them. Don't cover your mouth or speak when your back is turned.
Don't shout, use big hand gestures, or speak extra slowly to someone who is hard of hearing or has difficulty understanding - just speak clearly.
Try and put yourself at eye level with a person who is a wheelchair user, and speak directly to them.
Don't push a person's wheelchair if they haven't asked you to, and never lean on or hang things from a person's wheelchair.
Most importantly find out what their needs are and how you can best meet them. Needs are different for each individual and disability.
Also remember that 80 percent of disabilities are not visible, arthritis, early stages of MS, cancer, mental illness, cognitive disabilities such as Alzheimer's, autism, hard of hearing and even blindness, and the list goes on. 
This blog post was written by Catherine Greseth, Executive Director of Workforce Diversity Network of the Black Hills.