Featured Image
Image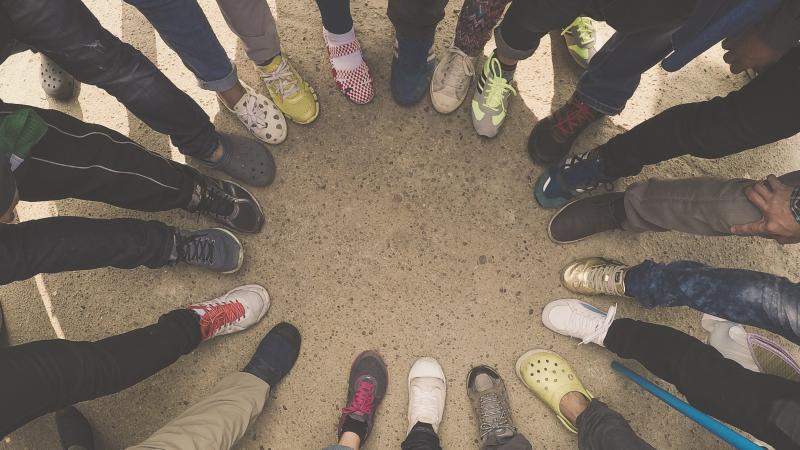 Thanks to the ADA
The ADA has been around for three decades as of July 26, 2020. It is a huge landmark in time, and a time to reflect on how much public access has progressed and how much there still is to go. Every day new buildings are being designed, new businesses are opening, streets are being repaved. The diligent do a good job of trying to understand their responsibilities to provide for accessibility in these projects. Recently, a major artery of vehicular traffic in my community had substantial curb replacements performed, and with it, accessible curb ramps to replace the 10" drop-offs that used to exist all along this major road. If you look hard enough or remember far enough back, you can see the ADA having an influence in everyday life.
My Experience
I was born in the mid-1980's and went to public school mostly in the 1990's. The facilities of my schools, especially elementary school, had been built well before the ADA was signed into law. When I was younger, I was unaware of the bigger picture; I was simply used to what was "normal." When I take a moment to reminisce about the physical access of the school's facilities, I remember routes that were anything but slip resistant, round doorknobs that I could not use, and inaccessible hardware in the restrooms. Specifically, I remember cheese-grater type soap dispensers that were all but-impossible to use. I can only hope these types of equipment have gone extinct.
The ADA requires operable parts for public access to adhere to a few guiding principles, mainly being operable with one hand and not require tight grasping, pinching, or twisting of the wrist. As I grew older, the natural replacement of hardware of all kinds had the effect of phasing-out these awful types of operable parts with ones that were actually usable. I did not realize that this was a requirement of the law that had passed in 1990. In the grand scheme of things, operable parts seem like small potatoes, but as a child with a disability who didn't really understand how the world worked, not being able to use things everyone else could use was a big deal. Having access to the little things that did not make life overly complicated and frustrating was never taken for granted. Just like anything, I don't expect it to matter to you if it never mattered to you, but those with impairments with their arms and hands will relate to my examples.
Knowing My Rights
In my adult life, I have had opportunities where the ADA could have really changed circumstances in my life, if only I had known my rights. I have an "invisible" disability. Many people I've known for years had never realized that I have a disability at all. I am in no way ashamed of disability, but like every child in the world, I grew up just wanting to be like everyone else. I subconsciously taught myself how to blend in with my peers. I didn't do activities that put my disability on display. I did most things with my "good" arm. As an adult, I wanted to be known for my abilities, not my disability. This is all well and good as a philosophical notion, however there were very practical times I could have advocated for myself, mostly in the area of employment. I did not know I had a right to reasonable accommodations that could have helped me perform my essential job duties. Instead I chose to suffer in silence, which I admit did cause an episode of depression when I was working as a musician. It contributed to me falling out of love with performing music as a career.
I have no idea where I would be right now if I had known my rights under the ADA as a young adult, but I'm happy to help others learn from my mistakes. The "ADA Title I: Employment" presentation I gave last year at a Brachial Plexus Injury-specific get-together stands out in my heart as one of the most satisfying experiences I've had during my time with the ADA Center. I'm far from our most experienced "TA guru" on employment matters, but it was a chance to educate a community that I'm very much connected with.
Civil Rights For All
As we approach the 30th anniversary of the signing of the ADA into law, it's a very interesting time in American history to reflect on civil rights in general. Protests are happening all over the country to halt the killing of people of color by police brutality. My realization that unites all civil rights laws is that attitudes are the hardest to change. The Civil Rights Act of 1964 passed how many years ago and people are still protesting for their basic right to live? The Civil Rights Act and the Americans with Disabilities Act have had a very similar history. They were both ground-breaking laws which provided unparalleled access to participate in society. Both laws were born out of protests by the people who were diminished by the status quo. Both laws have a long way to go until fully implemented. As we celebrate how far we have come, we should use that energy to continue to push for equitable opportunity as the status quo, to fully implement civil rights for all, and to not give bad attitudes a place to propagate.