Featured Image
Image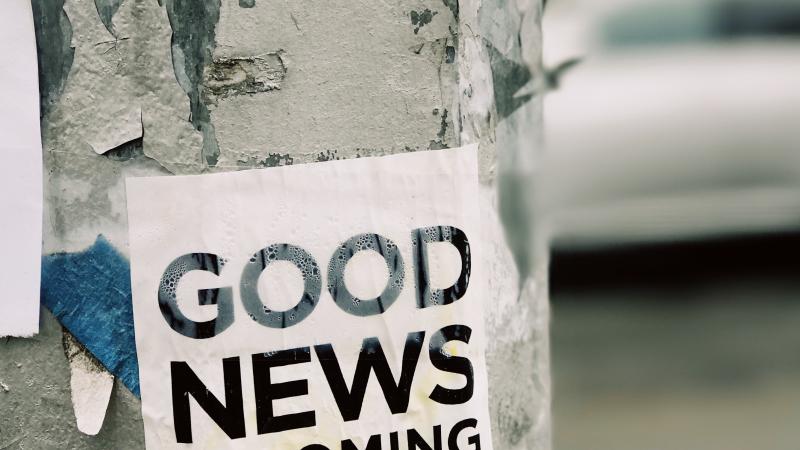 Summary
What an eternal optimist would like to see in the face of new beginnings!
In the newest month of the New Year, I find myself considering the hope people put into new beginnings. Just 365 days ago, there was little on the horizon except excitement for what was to come. And while our Gregorian calendar may disagree with other calendars on when a new year begins, I see no reason not to put faith in what 2021 will bring! As an eternal optimist, I will always see the brighter side. I believe in the power of hope and all it can bring to those who dare to dream of a better world. I hope, then, you will allow me to manifest what I want for our future.
I hope to celebrate more happiness.
Perhaps it is only a personal observation, but I felt mired down by all the disappointing headlines. 2020 had a myriad of challenges. It was great that people could rely on one another during the hardships. This year, I want to see success. I want to see headlines of people working together to tackle barriers to access. I want to see stories about people with disabilities that celebrates their humanity, and not the daily challenges they face.
I hope to see proper representation.
Success to me in representation will include headlines about disability and interviews of people with disabilities. It will include headlines not about disability, but for the sake of inclusion and accurate representation of our population, people with disabilities will still be interviewed for their perspective on important issues.
I hope to see inclusion.
From the top of the corporate ladder to the greenest employee, if there are decisions to made, or progress to improve upon, I want to hear input from people with disabilities. I want to see more people with disabilities hired. I want to see them at the C-Suite table and see policies enacted thanks to their input.
I hope to see prosperity.
There are plenty of studies out to assertively say that including people with disabilities in the hiring process, as well as catering to customers, lead to impressive profit margins and a happier work environment. I want to see businesses succeed because they understand the low cost and high reward of hiring people with disabilities. I want to see social media strategy that prioritizes accessibility and, in turn, attracts a larger audience.
I hope to see true progress.
Now that barriers to people with disabilities can be physical, attitudinal, or online, I want to see more barriers come down. 2020 was hard enough without having to fight for the right to equal access. 2020 was also the 30th anniversary of the ADA. I want to see this country honor the guarantees it made to its people and allow for equal opportunity for all.
I hope people will see value in one another.
Regardless of background or ability, I want to see the community of humanity come together. I want to see respect for each other and an investment in one another. I want to see people place value in abilities, not in money or success (or lack thereof). At the end of the day, all we have is each other and the world we live in should reflect that!
It certainly feels as if ten years of experience were condensed into the one year that was 2020. So much happened, it is hard to remember it all! But I do believe in our ability to work together to accomplish great things. There was so much to divide our country, to polarize its people. Now I hope for a year where we work together. I hope for a year where things are not so hard (perhaps, gasp! Maybe they even come… easy!).  I hope for all you readers all of the above as well as a year of great opportunities and great prosperity!