Featured Image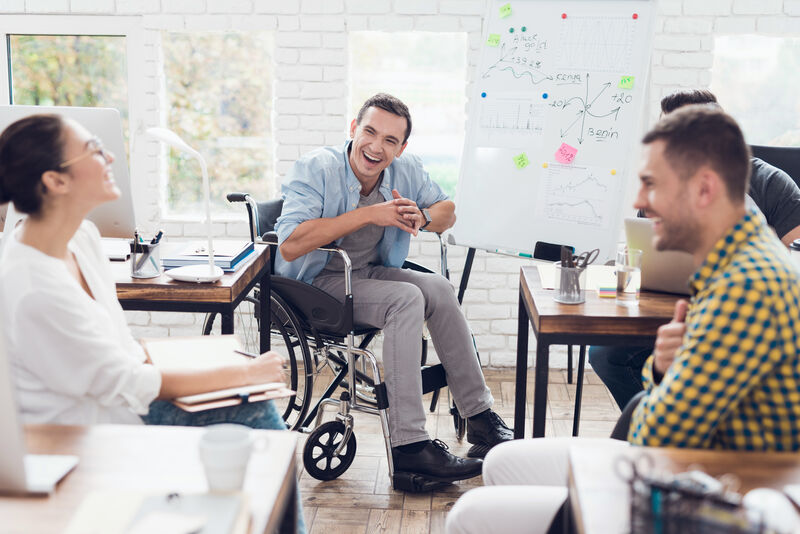 Summary
A reflection on longing for community and inclusion, the purpose of the ADA.
Quarantine, lockdown, extended social distancing- call it what you wish. It has been around 6 months now since we were forced to get used to a different way of living because of the pandemic. As a country, this has certainly been a challenging time. Many people have lost their jobs. Many people have had to reinvent the way they run their businesses just to stay afloat. This modified way of life has lasted longer than I believe most of us would have guessed when it started. Not everyone is taking the precautions as seriously as others, but I would like to think there are a lot of people who have been dutifully considering the health and welfare of other people and practicing measures to limit exposure to this invisible threat. I would speculate that the majority of people practicing social distancing for this amount of time are feeling side effects. Many of my friends with children have expressed the difficulties of having kids around all the time. Some people just need to get out of the house. One thing I think we can all agree on is that we miss the sense of community that we used to have. If you can relate to and understand this feeling, you understand the purpose of the ADA.
Inclusion is a natural human want. Community is what makes us better. Whether you enjoy crowds of people or not, it's safe to say we have a desire to be accepted and treated just like everyone else on some level. My particular disability, Erb's Palsy, is a somewhat invisible condition in that most people wouldn't identify it without prior knowledge. I can see it in pictures of myself and when I see friends or other people who have the same condition, but that is because I see the similarities to myself. In my own experience, I learned at a very young age to hide my disability. I have never been ashamed of my arm, but I didn't want any extra attention for it. I learned how to do my own thing in my own way that didn't stand make me out. No one else received extra attention for things they couldn't do, so I didn't want that either. I just wanted to be just like everyone else.
I think term "inclusion" means different things to different people. Companies are starting to put more efforts into diversity and inclusion, now more than ever. I'm not in a position to critique how anyone runs their business, but I can't say I relate much to the methods I have seen so far. When it comes to inclusion, I don't think that anyone who has historically been excluded in society wants fanfare. We just want what and who we are to be normal. We want to be just like everyone else because we are just like everyone else.
The flip side of inclusion is exclusion, as there's really not much in between. The ADA sets a precedent that we should make it a practice to conduct our lives in a manner that normalizes inclusion of people with disabilities. Whenever we make decisions that impact community participation, we really need to be in the habit of examining our practices to make sure that they include, not exclude. The more permanent the practice, the more important it is to consider inclusion. Poured concrete and buildings will last decades and affect countless people. Having policies in-line with the ADA and training staff to interact with people with disabilities sensibly will encourage community and belonging.
What can you do to promote inclusion in your community? It could be as simple as starting a conversation with someone with a disability. Some people don't treat people with disabilities like normal people and a friendly conversation could go a long way. Even just a friendly "hello" or smile to anyone can brighten a day. What else can you do? I have an admission to make: I move trashcans. That is, if/when I go out and I see a trashcan blocking an accessible route or in a maneuvering clearance at a door, I just move it to a better spot, out of the way of the accessible features. It's not a permanent solution, but I just hope that the staff get used to where I put the trashcan and that it makes someone else's day a little easier. Taking actions to harbor the sense of community can only make our society a safer and happier place for everyone.