Featured Image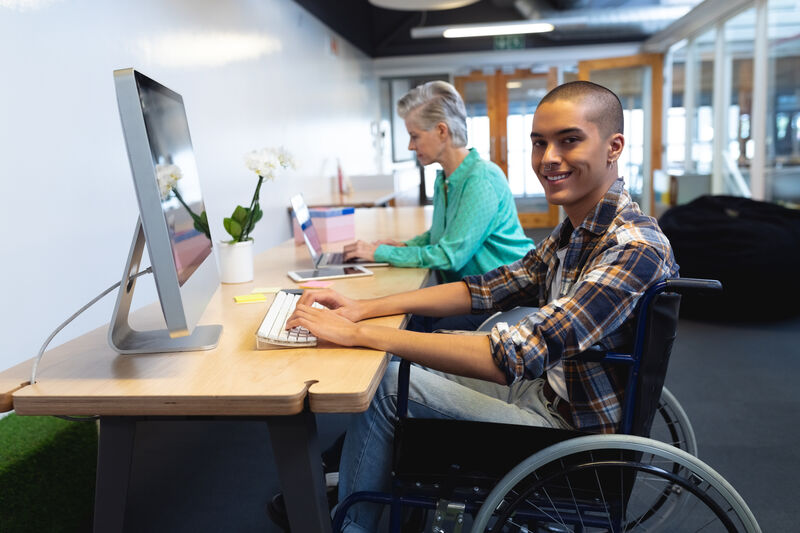 Summary
For young people with disabilities, these opportunities for summer and experiential work are often harder to come by.
As the school year comes to a close many high school students look for and obtain summer work.  Most of us had an opportunity to work during the summer.  These opportunities had a number of benefits above and beyond the paycheck.  They taught us work ethic, the importance of being on time, showing up for our shifts, and supporting our team. Even when we messed up, were disciplined, or even got fired we learned valuable lessons that we hopefully took on to our next opportunity.
For young people with disabilities, these opportunities for summer and experiential work are often harder to come by.  Many state and federal agencies and programs are working hard to change this.  New and innovative programs are working to partner with local business partners to create experiences and opportunities for students who have typically missed out on these work based learning environments.
Career and Technical Education (CTE) programs have worked to develop the skills of young job seekers by providing hands-on experience or on the job training.  Work Based Learning (WBL) experiences are one more piece of the puzzle.  WBL are supervised, school or Vocational Rehabilitation coordinated activities that provide opportunities for students to achieve employment related competencies in a workplace environment.  WBL opportunities connect classroom learning to the real world, give students opportunities to practice skills in real-world environments, they help students develop soft skills, give students a chance to observe professionals in action and allow students network with potential employers.
As an employer or business partner you may be thinking what is in this for me and how would I even go about starting a WBL. There are a variety of benefits to a business to participate with WBL programs that are facilitated through schools or Vocational Rehabilitation programs.  In today's job market, pipeline and access to talent is key to finding great employees.  By partnering with programs that serve youth with disabilities you develop a diverse and innovative labor pool that comes with a variety of supports to your business.  When you partner early in the development of a WBL opportunity your business has input into the skill sets and training that students develop prior to coming into your place of business.  With a WBL experience you get the opportunity to do short term work experiences that can be a "try before you buy" opportunity.  You get to see how the youth works in your environment and if they are successful look at ways to help continue their training to develop them as your next best permanent employee.
When partnering with schools and Vocational Rehabilitation you also tap into potential dollars to offset the cost of your time and training of the youth involved with your business.  It is important to talk with your state's Vocational Rehabilitation agency to see what supports exist specific to your state.  As you work to offer opportunities to youth with disabilities in your area, your business builds a reputation of being disability friendly in their hiring practices building your brand reputation as well as increasing your customer base.
Let's talk about the benefits to students. Students involved in these work based learning experiences gain exposure to the world of work, they develop skills that employers value, skills that are difficult to gain in a classroom setting.  The students also gain firsthand experience in the occupation or industry, this experience can help students make decisions about their continued education or vocational goals.  WBL helps to reinforce academic instruction, it allows students to demonstrate and build skill. Which all bring us back to the beginning of this blog when we discussed a paycheck, who doesn't love a little jingle in their pocket?  WBL opportunities give students an opportunity to earn money during the summer, the true opportunity to "earn while you learn."
Take a look at your current job opportunities and ways that your business can open up opportunities to build your pipeline of talented and qualified talent.
To learn more: